Writing is still the most common form of evaluating students' achievements. You must write term papers, coursework, theses, and dissertations to prove that the teachers' effort did not go to waste, and that you can acquire knowledge on your own. But something did go to waste, as more and more teachers begin to realize that they spend more time fixing grammar mistakes than focusing on the information related to topic of the work. So, what happened?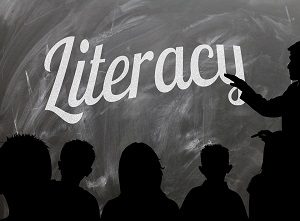 If the problem keeps getting worse, maybe it's high time to get to the bottom of it and find out the reasons for weak writing skills.
Statistics on Student Writing Skills
Numerous studies have been taken involving writing skills of grade-school to college age students.
Annual reports from the National Center for Education Statistics show that the SAT mean scores in writing have dropped from 497 to 484 in 9 years (2006 – 2015). It's already bad that the score is decreasing, but it also never stayed the same two years in a row during this period. Therefore, we can assume that the SAT result in writing will continue to decrease at the same rate.
The same statistics show that SAT reading scores have also decreased in the same way. This also contributes to poor writing skills, particularly where analyzing and synthesizing sources is required.