How to Get Ready to Take a Compass Writing Skills Test
The Compass test is a computerized system for evaluating students' incoming skill levels, used mostly by postsecondary institutions. It's used to identify the courses that any given student should be placed in as well as academic areas that need more attention. One of these areas is writing skills.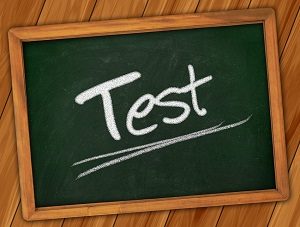 Each test uses two parts: a Placement Test and a Diagnostics Test. As the name suggests, the Placement Test, in the end, shows what courses you should be taking. On the other hand, the Diagnostics Test shows your weaknesses and indicates areas that you should improve.
Here are the points that will be evaluated during each part of the test for writing skills:
Placement Test
Diagnostics Test
Knowledge of mechanics: punctuation, grammar and sentence structure;
Rhetorical skills: organization, style and strategy.

Spelling.
Capitalization.
Verb agreement.
Organization.
Usage.
Punctuation, etc.
How to Get Ready
Are you one of those people who prefer to deal with situations head on? Or do you want to be carefully prepared for any occasion? To show good results on any test, you should be thorough with your preparation. If you care about further education at all, some time and effort is necessary to stay prepared.
Research your test: determine what kind of questions you'll get; how much time you'll have to respond and see what other students think about the test. This will give you a general idea of what to expect.
Practice on sample tests: there are numerous similar tests, although online tests are better, because they show you where you made mistakes. If you repeatedly make the same kind of mistakes, you should work on those areas.
Study: if you know your trouble areas, it's best to focus on this material before the test. You don't know exactly what you'll need, so you have to know everything.
Hire a tutor: it may be an extreme measure, but it's also a good idea to take the results of your practice test to someone who can point out your errors and explain how you can avoid them next time.
These are the basic routes you can take to prepare for the writing skills test. But there are also other tricks that will assist you in the process.
What Else You Can Do
When you know what to expect, the Compass Writing Skills test is fairly easy, since you only need to identify errors. So, if writing is your thing and you want to pass this test with flying colors, consider revisiting everything that involves writing skills:
mechanical skills,
planning (brainstorming, outlining),
clear and concise reasoning,
constructing an argument,
synthesizing information from different sources.
Most of these skills apply to custom essay writing, but even if you're taking a multiple choice test, they'll be helpful in identifying errors. Essentially, they'll help you to see the problem and know how to fix it. Knowing the right answer also helps to choose the right variant.
Obviously, there are many things you can do to get ready to the Compass Writing Skills Test, on your own and with somebody's help. But only your motivation, efforts and promptness will help you be truly prepared.