Writing Skills Training: 10 Free Online Courses
Get essential knowledge and master surfing through a variety of informational texts, writing styles and brilliant ideas! Start writing where you are!
OpenLearning
Want to move from writing simple passages to detailed writing? Participate in the training program suggested by Simon Williams and learn more via OpenLearning! This course is called Scribble: Writing for New Writers. It is highly effective! Get essential knowledge from a true expert! Use practical tips and develop fast, effective research skills! Discover useful tips – they surely will help you to make your online communication more efficient! This training course will show you ways to make your writing powerful and clever.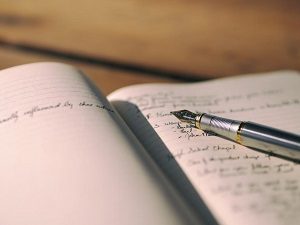 Duke University
In case you are interested in the methods of direct interaction with readers, Duke University together with Denise Comer offers a marvelous opportunity to effectively and effortlessly learn English Composition. Learn to meet the reader's expectations by exploring a topic in detail, providing a visual analysis or a case study. The course will show you how to provide effective arguments and to create powerful prose, as well as how to ask thought-provoking questions and lead animated discussions.
Mt. San Jacinto College
The course Crafting an Effective Writer: Tools of the Trade (Fundamental English Writing) developed by Lawrence Barkley and Ted Blake from Mt. San Jacinto College will offer deep insight into sentence building by means of complex phrases and correct punctuation. Moreover, you will learn how to arrange sentences into well-organized passages.
Michigan University
Thinking Like a Writer is another training course guided by Jeff Grabill and Julie Lindquis from Michigan University. Follow the guidelines presented in the course and learn to utilize effective strategies for learning, reading and writing. Practicing narration and summary will also be beneficial for your writing skills, as well.
University of California, Berkley
The next option contains plenty of tips for essay writing. Maggie Sokolik, University of California, Berkley, designed a training course that consists of two parts – How to Write an Essay and English Grammar and Essay Writing. Writing involving paragraphs, developing introductions and formulating conclusions require grammatical accuracy and good self-editing skills. Consider an optional course book and be able to compose an essay after taking this part of the course. It's easy to compose great essays! The second part of the course is called English Grammar and Essay Writing. It will give you a nice opportunity to broaden your writing experience. Your English language skills will increase very quickly.
Cardiff University
There's also nice possibilities for students who take an interest in journalistic writing. Community Journalism: Digital and Social Media is a training course designed by Richard Shambrook, Cardiff University. The number of websites is growing day by day; you can easily get access to a wide audience! Create a community site and use the benefits of publishing online! Share experiences with site launchers from the Center of Community Journalism and learn more about identifying your target audience, creating flashy content, media, law ethics, and managing your own online community.
University of California
As an active member of the human race, you may have a strong desire to influence social changes. Join Daniel Heimpel from University of California and take the course J4SC101x: Journalism for Social Change. Master solution-based journalism. The key issues covered in that course are: child protection, poverty, communities and foster care.
University of Iowa
Writing fiction is also a field that attracts a wide audience. Christopher Merrill from the University of Iowa offers a great training course How Writers Write Fiction! Get acquainted with it and consider creative writing as an international study! Feel a part of the international writing community! The agenda for this online course suggests you will be able to take part in live discussions, get assignments and learn to post your works on websites.
Commonwealth Education Trust
The training course Writing for Young Reader: Opening the Treasure Chest with Maria Gill and David Hill from Commonwealth Education Trust may seem highly involving for those students who are willing to write stories for children. Find out more about working out the plot, creating the setting, and describing the characters. Entice young learners to follow your every word!
University of Sheffield
Need applied writing skills for your career? Get the answer to your request from University of Sheffield! A group of well-trained experts – Pamela Hafekost, Hilary Jones, Alison Clay, Marcus Zientek, Steve McCarthy – are ready to share their knowledge and practical experience with you. Participate in a three-week course How to Succeed at: Writing Applications. The skills you get there will help you to write a successful profile, CV, or application. The basic rules of applied writing will support you in learning how to make a brilliant writing presentation of your knowledge, skills and intentions!
It's easy to make your writing skills sharper! Become a part of the custom writing community and brighten the world with sparkling ideas!