Where to Find Research Papers Online: Discover Google Scholar
Where to find research papers online? If you use Google as your search engine of choice you will be pleased to learn about Google Scholar, Google´s Online search engine for scholarly research, papers, articles books, abstracts and more. It is easy to access and you are able to find everything all in one place. Google Scholar is a very useful tool for students.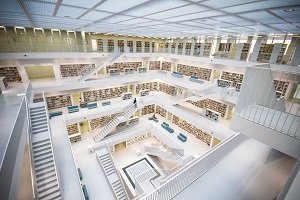 Across all Disciplines
Articles and works in the database are too numerous to list. They include articles from economics, arts, physics, mathematics, social sciences, business, humanities, chemistry, engineering and Google Scholar has a special search for case law. In addition to that, Google Scholar offers specific languages you can search with if you need documents in a language other than English, or if the document was only published in one language.  Whatever your subject, give Google Scholar a try first, it will not disappoint.
References and Citations
As an author of scholarly works, Google scholar offers a citation count and visual aids such as charts, to show you how many times your article has been cited. As a student writing a paper and using the scholarly literature found in Google Scholar, you can cite the referenced work using a link directly from Google Scholar. Google scholar offers the MLA, APA, Chicago, Harvard and Vancouver styles of citation.
Your Own Library
Once you perform a search you can enable your library in Google Scholar. This library is attached to your Google account which means you can access it wherever you log into Google. Once you find a document you want to add to your library simply click save and the article will be in your library for future reference. You can organize your library by document date, adding labels and other useful features.
Types of Publications
The publications Google Scholar uses are numerous. However, they do maintain a top 100 list if you would like to browse publications. You may also browse by a specific area of interest. The interface is straightforward, logical and user friendly.
Search Features
Google scholar has several handy search criteria available to narrow your search. You can search by date published, author name, phrase, exact phrase and title search. You can also use an option to exclude certain words or phrases. In addition to that you can search specific sources, such as searching a specific medical journal or publication.
Some articles may require subscriptions but much of what is on Google Scholar is free, so don't hesitate to use it. You can read many of the articles immediately in Google's PDF reader, and cite them with a click. In addition to that, once you find an article, Google Scholar offers links below the search result for similar articles and search terms included in the current article to give you even more avenues to explore, making research so much easier.
Google Scholar is a top notch tool for any student who needs to write a research paper from scratch. Its powerful search capabilities, vast selection of publications and languages and features like the library and citations make this a must have tool.