While everybody tells you that grades are not the most important things in your student life, you still get very happy when your efforts are evaluated with an "A", and very upset when your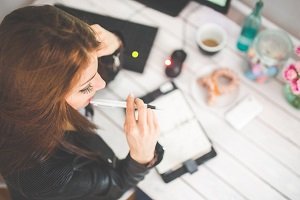 professor thinks you deserve a "C" or something lower. That's why before your points are announced, you always hope for the better outcome (even if you haven't done anything for it, except for watching a few Netflix episodes). However, it's a real buster when you spend a great deal of time and effort, and still get downgraded for some minor mistakes and inconsistencies.
But we are here to change this situation, at least when it comes to essay production. Academic writing is a peculiar discipline where the knowledge of rules, techniques and core fundamentals play pretty much the same role as your talent. It is not enough here just to tell a great story – it is important to make it relevant and create a proper structure, and these factors will be evaluated even more meticulously than the actual plot. That's why this time in our essay rubric we've created a table with the most essential criteria the professors take into account while evaluating your writing. If you always consider them while producing an essay, you will constantly get more than a "B". So, go and explore it backward and forward!