7 Ways to Determine the Person to Provide You with Professional Academic Writing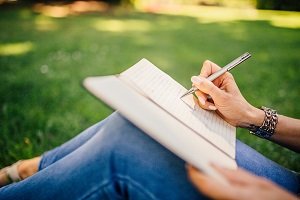 The life of a student can be overwhelming. Suddenly, you have more tasks to do, and less time to for them. You haven't been getting enough sleep and you've been neglecting social time with friends. You've finally decided that it's time to hire a professional writer to help you with your academic paper.
Unfortunately, you may find that seeking out and hiring the right professional writer is almost as much work as writing the paper yourself! The Internet turns up pages of results when you are looking for a professional academic writer. You're probably wondering how you can narrow them down. And how do you know which ones are reputable, and which will just take your money and supply you with a low-quality work?
We're here to make this task easier for you. Here are the things that you need to look at while seeking out someone to help you with professional academic writing.
1. A College Degree
It's not hard to post something online that declares you as a professional writer. Anyone can do that. And while a college degree does not automatically mean that someone is a good writer, you do want someone who is well versed in the requirements of academia and can prove that he/she has already mastered them.
2. Certifications
Most professional writers have engaged in some kind of advanced coursework or have taken on challenges that resulted in awards or certificates. Don't hesitate to ask candidates whether they have any of these.
3. Samples
There is no more genuine proof of what a writer can do than actual samples of his/her works. It's easy for anyone to tell you what they have accomplished, but more impressive if they can actually show them to you.
4. Curiosity
Always ask the candidate whether they have any questions due to the job. If they don't, that should be a red flag. A candidate who has no thoughts or ideas about the project probably sees it as nothing more than a quick way to make a few bucks. You want someone who actually cares about the work and asks questions to determine how to accomplish it.
5. Ability to Meet Deadlines
Let's face it: you're hiring the person purposely because you have some difficulties meeting your deadlines. If they can't accomplish this most basic requirement, nothing else really matters. If possible, talk to other clients of this particular writer and find out how timely he/she is in completing tasks.
6. Guaranteed Originality
It's easy to copy something from a website or use a paper that was previously used by another student. Hey, you could even do that yourself. But, with the prevalence of plagiarism detecting software, you can't afford this kind of rookie mistake. Make sure that your candidate can guarantee 100% original work.
7. Clear and Fair Payment Terms
The terms of your contract should be clearly stated up front. There should be no ambiguity about the deadlines or the price. Verify how the writer expects to be paid: by the hour, by the word, or by the essay? You must clearly understand his terms so you won't get any surprises. Also be wary of writers who demand that you pay them before they have done any work. Payment should be rendered only after you get tangible results.
Take these as your guide, and there is no doubt that you will find a writer who can be a great support to you.