8 Striking Ideas to Get out of Professional Essay Samples
Many students struggle with writing essays. Some have not received quality instruction in the process of essay writing, or they may be too overwhelmed with the demands of day-to-day life to be able to focus on creating quality essays.
Professional essay samples can be an invaluable tool if you find yourself really stuck. As long as you choose a good writing service, a sample can be instrumental in moving you quickly from staring blankly at your computer screen to creation of a real masterpiece.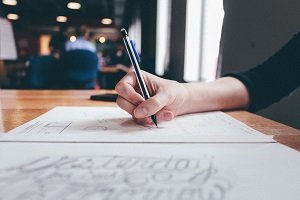 Here are the ways how a professional essay sample can help you with the writing process.
1. Choosing a Topic
Are you completely stuck on trying to come up with the right topic for your paper? This initial step can feel daunting and often prevents the most well-intentioned students from even starting. But a sample essay can point you to the right direction and make you think about some great possibilities. It can even help you with that other daunting initial task coming up with a thesis statement.
2. Writing a Strong Opening
The first impression is quite powerful. That's why any expert will tell you that the most important part of any piece of writing is the first paragraph. The opening is the place where you either capture the reader's attention or completely lose it. How does the professional sample essay begin? Does it have a strong hook that gets the reader's attention? Does it state the purpose of the essay clearly so that the reader feels that it has a clear direction? Use these tactics while constructing your own first paragraph.
3. Organization
Well-written essays have a logical flow and they are organized in a clear manner, with several main ideas and relevant supporting details for each of these. Imagine how an outline would look like for this sample essay, and use it while creating your own outline.
4. Sources
Research can often be the most challenging aspect of the writing process. It's difficult to know where to find reliable sources that can be used to support your thesis statement. The sources cited in your sample essay can give you an idea of where to start.
5. Proper Citation
It can be confusing to master various citation styles. Some instructors require APA, others MLA. These look very different. Reading the rules or hearing a description of them isn't all that helpful. You need concrete examples to give you confidence that you cite sources for your own paper the right way.
6. Transitions
It is an art to make smooth transitions in an essay. You need a few well-placed transition words and an effortless segue from one paragraph to the next one. Easier said than done, right? Follow the sample essay and you will see how easily you tackle this issue.
7. Word Choice
Good writers always know the right words to evoke certain emotions in their readers. Take note of the strong words used in your professional essay sample and how they impact you as a reader. Use this to get some idea of the kind of language that will be especially strong and effective for your own essay.
8. Argumentation Skill
A good writer can skillfully argue their position. What are the techniques that the professional essay writer use to persuade readers to his/her point-of-view? You can use some of these strategies to develop your own argument.
So don't waste any more time feeling stuck wondering what to write and how to write it. Trust a professional to guide you in the process and make it less painful and more inspiring.