Many students struggle with writing essays. Some have not received quality instruction in the process of essay writing, or they may be too overwhelmed with the demands of day-to-day life to be able to focus on creating quality essays.
Professional essay samples can be an invaluable tool if you find yourself really stuck. As long as you choose a good writing service, a sample can be instrumental in moving you quickly from staring blankly at your computer screen to creation of a real masterpiece.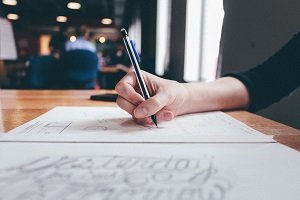 Here are the ways how a professional essay sample can help you with the writing process.
1. Choosing a Topic
Are you completely stuck on trying to come up with the right topic for your paper? This initial step can feel daunting and often prevents the most well-intentioned students from even starting. But a sample essay can point you to the right direction and make you think about some great possibilities. It can even help you with that other daunting initial task coming up with a thesis statement.