8 Benefits to Start a Homework Writer's Career
We feel your pain. This is a lot harder than you thought it would be, isn't it?
You want to achieve stunning grades in your classes, but you also need to work as much as you can to finance your education at the same time.
So you're a burning candle at both ends.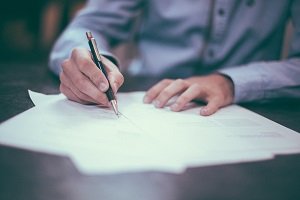 What if you could combine your studies with a lucrative career succeeding in your classes and at your job at the same time? Consider starting a career as a homework writer.
Here are some of the benefits that you will gain:
1. Convenience
Even work-study jobs require at least a minimal commute eating up your valuable time. But homework writers can do their job from the comfort of their own apartments or dorms. Imagine coming home from the university and being able just to sit down at your desk and earn some cash.
2. Flexible Schedule
Did you oversleep this morning? Or do you have a test to study for the whole night? No worries; it won't impact your work schedule. You can choose your hours and work when it's convenient for you.
3. Building a Professional Reputation
The fact is that you are a research and paper-writing expert. Once you've gained a few clients, buzzes about your expertise will spread around the campus. This can help you especially if you are considering the education field for future employment.
4. Earning Extra Money
As a college student, you have many things to budget, so at times it is quite hard to make ends meet. Wouldn't it be great to have extra money on hand for entertainment, food, and tuition fees? A little extra spending cash would definitely relieve some of your worries.
5. Gaining New Knowledge and Skills
Why do college instructors assign homework papers in the first place? It's because the completion of these tasks helps you learn more and improves your knowledge. So just imagine how knowledgeable you will become if you are completing not just your own assignments, but those of your clients as well. You can acquire learning in a variety of areas, and will therefore be able to converse intelligently about everything from social science to math, from literature to medicine. That well-rounded intelligence will make you very appealing to future employers.
6. Gaining Experience
Any employment gives you something to add to the "work experience" section of your resume. You will have a distinct advantage over those who have never had a job, or even those who just worked as a dishwasher or a store clerk.
7. The Opportunity to Help People
Your clients are struggling students, just like you. You have the opportunity to make their lives just a little bit better and easier. You are reducing their stress by offering help when they need it.
8. Getting to Know Different People
College is supposed to be the time for meeting new people and building friendships. But often students find themselves under such stringent demands that they just don't have time to seek out new acquaintances. As a smart homework writer, you will meet a lot of students. Your world will become a richer place for getting to know international students, mature students with jobs and families, and those from low-income backgrounds. These are people that you might never get to meet otherwise.
Becoming a homework writer can expand your horizon and opportunities in many ways. So, go ahead and embrace the opportunity.