6 Writer's Programs for Student to Use While Handling a Paper
When you're writing a paper, it's pretty challenging to focus on all the requirements at once while you're also thinking about grammar, spelling, punctuation, and of course, great writing. Most students use some kind of writer's programs, while creating their papers to help them keep track of all the essential elements of a good paper. Here are some of the best writer's programs that you can use to get excellent grades with ease.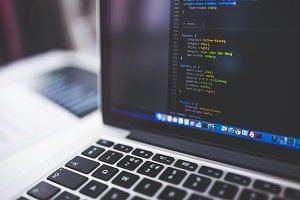 1. WriteMonkey
Are you easily distracted when you are trying to write a paper? WriteMonkey features an extremely simple user interface that utilizes a markdown so you can format, classify, and link as you are actually typing. While many writers like using WriteMonkey to create blog posts or print publications, it works well for your student papers too.
2. LibreOffice
Love the concept and design of Microsoft Word, but don't want to shell out more than $100 to get it? Try LibreOffice, a completely free open-source alternative that includes a variety of templates for all of your word processing needs. If your professor and fellow classmates are all using Microsoft Word, this is an excellent choice for you (and you will not have to pay a dime).
3. Hemingway
If you want to go beyond a simple check of your grammar, spelling, and punctuation, Hemingway may become your new best friend. It will let you know which simpler alternatives to use instead of a complex phrase. It will help you see, by clearly highlighting them, which of your sentences are difficult to read. If you are prone to the passive voice or adverbs you don't really need or any other common writing flaws, it will alert you instantly so you can edit your piece.
4. FreeMind
Have you ever heard about mind mapping? It's the latest and greatest to get your ideas organized before you ever begin writing. If you are a newbie to the mind mapping world, FreeMind might be overly complex for you; if you're an experienced thought-lover, you may find it to be incredibly useful. It's not really the kind of program you'll want when you're just writing a short paper, but for longer and more complex writing projects it's just the ticket.
5. SmartEdit
Unless you have a proofreader buddy, who's willing to wade through the swamp of heinous grammar and awkward syntax, whom you're calling to check your first draft, you need SmartEdit. It's a Microsoft Word add-on that will check all of that nitty-gritty detailed stuff for you – again, as you go – so that you can make your first draft your last one as well.
6. ProWritingEdit
Are you super serious about making sure that you're turning in only the finest quality work? Try ProWritingAid, which takes proofreading to the max. You can use it as a standalone program by copying and pasting your text into a dialogue box on the web or use it as an add-on to word processing software like Microsoft Word. It looks at an enormous list of potential problems, including sentence length, redundancies, pacing issues, eloquence (or lack thereof!), "sticky sentences," and corporate wording.
We know that no one is perfect, and we can say that there is no perfect paper writer in the whole world. But we can do our best. Grab these programs that will consult you in any tricky situation helping you get acquainted with your common mistakes in writing. Believe in yourself, reach this damn goal, and become the best in your class.