EdTech and E-Learning Development Trends in 2020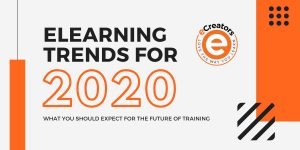 Technology is tightly related to the educational sector. Both industries are of huge importance and interest to millions of people throughout the globe. Their effective combination helps to reach incredible results for educators and learners. Besides, different businesses associate their future success and progress thanks to e-learning. Therefore, we'll highlight the main trends of EdTech and E-learning in 2020.

Mobile Learning
Although learning via mobile devices isn't a novelty, it seems to be the "eternal" trend at all times. Nowadays, almost all modern people use cell phones, tablets, and similar gadgets. Accordingly, developers transform all websites, applications, etc. into mobile versions. Thus, the popularity of mobile learning quickly increases. If you want to access any website, you can easily do that from your cell phone or iPad.
Cloud-Based E-Learning
Another trendy technology is cloud-based. Such platforms ensure cost-effectiveness, as well as safety and stability online. It's possible to access the content you need even when you're not online. It will be enough to download the necessary files to the chosen cloud-based platform and you'll never lose that information anymore. This function may be important for students because they can access the required information offline. Such platforms are commonly paid, but the price isn't high and privileges are amazing.
Assistive Learning
Unfortunately, many students have some physical disabilities. Some of them have problems with gripping, movement, speech, etc. Thus, assistive learning comes to their aid. For example, students with speech and/or griping problems can use text-to-speech and speech-to-text programs. If they have slurred speech, they can simply type the text. If some students cannot control their movements, an intelligent e-pen will easily complete words with improved convenience. Another option is to simply dictate the text.
Adaptive Learning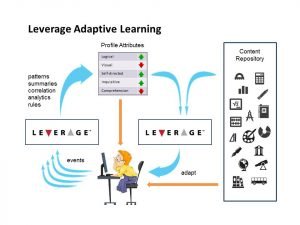 Students and educators can find multiple benefits in adaptive learning. The main principle of the method is to assess and analyze the answers of students for the topic they have passed. If students succeed, they are promoted to a new level (or lesson). In case students fail, they'll have to relearn the failed topic. The EdTech simply suggests other teaching methods to reach the anticipated result. One of the most popular tools for 2020 is Lexia PowerUp Literacy.
Just-in-Time Learning
Another effective approach is called "just-in-time learning", which has huge potential. In case you think it deals with the quicker accomplishment of tasks, you're wrong. The main objective of this concept is to provide students with materials at the moment. Most educational institutions, as well as business companies, made people memorize great heaps of information. Unfortunately, most forget nearly 75% of that information during the next six days. Therefore, the new trend of EdTech and e-learning development suggests providing learners with information all the time long.
Thus, students can instantly access the necessary information to draw conclusions, find solutions, effectively solve assignments, and so on. This can be done at any suitable time and so, the productivity increases. Of course, students will not be permitted to access that technology during tests and exams. Nonetheless, they can solve assignments during seminars and lectures. Afterward, they'll do the same being employed.
Microlearning
Many students are unable to memorize large sections of information. Therefore, educators and software developers suggest microlearning. This approach simplifies the educational process. It's divided into smaller and more reasonable parts. The "portioning" of information is more effective and beneficial for students. Their minds won't be overwhelmed by the heaps of data that is hard to digest and memorize. However, data in small realistic portions is more reasonable. The efficacy of this method is huge. Besides, it's necessary to relate every next lesson to the previous one. Thus, students will not forget what they have already passed.
Simulated E-Learning
Educators and employers reap multiple benefits implementing simulated e-learning. We all know that practice may strongly differ from theory. Many students create false images about how different responsibilities should be carried out and when they get employed, they require some time to get adopted to reality. Simulated e-learning successfully overcomes this problem. Using virtual and augmented realities, students receive almost real practical experience. This helps to understand how everything functions faster and much better. When they become workers, employers spend almost no time for training the newbies.
Growth Coaching
Today, growth coaching has become a trendy learning method. One of the objectives of digital learning is to help students to reach their potential. Accordingly, education is focused on personal development. Performance is a secondary objective.
Using applications similar to Seeing is Believing, they can receive instant support. Teachers should be supported by special tools to enable coaching. While teachers aren't always available, students can hire private tutors who will act as their coaches online. Growth coaching stimulates and encourages personal development. As a result, students reach their educational objectives much faster.
Social E-Learning
It's no secret that most teenagers spend many hours on social media every day. Therefore, it makes sense to make learning social. Students will be more engaged in the learning process because they'll perform their assignments on their favorite social media platforms.
The Interest of Corporations in EdTech
According to one survey, the businesses that have adopted EdTech, outscore other companies by 24% and enhance their profit to 218% per worker. Accordingly, big and small corporations in the USA intend to implement EdTech. Nearly 98% reveal this intension. Different EdTech solutions are sought-after among educational institutions and their representatives. In 2018, the profit from the implementation of digital software and equipment for e-learning has started at the point of $190 billion. The experts claim that it'll make $398 Billion by the year 2026. Therefore, many businesses are interested in supporting students through different e-learning software. Thus, they prepare their future employees.
The benefits of technology for learning are undeniable. Due to the complications induced by the epidemic of Covid-19, the usefulness of EdTech and e-learning developments have increased for many a time. Therefore, all students and their educators need to follow current and upcoming trends. This helps to enjoy success with no serious complications.