Ways and Tips on Combining Distance Learning with Interactive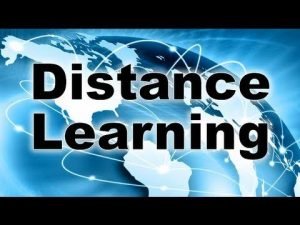 The educational process is very complex. Its main objectives are to teach students all the possible knowledge in different disciplines. They are supposed to gain the necessary life and scientific experience, expand their knowledge, and enhance their skills. Today, distance learning is a very popular and effective educational method. The efficacy and productivity of the educational process is supposed to be interactive as well. Therefore, the combination of distance learning with interactive learning is of huge importance. We'll provide the necessary ways and tips to combine both approaches.

Effective Tips for Students
Many students find it hard to study remotely. They require a constant control of their teachers. Otherwise, they risk getting lazy and frequently paying hooky. Therefore, you should attentively read the tips we'll introduce here below:
● Take It Seriously
First of all, you should be enthusiastic about what you learn and take it seriously. Many students don't always take distance learning as something serious and so, they don't do their best. You should escape that attitude and treat your online learning as a real learning because it's actually so.
● Manage Time Effectively
Secondly, learn how to control your time perfectly. Time is one of the eternal enemies of all students and oftentimes, students cannot meet some of their deadlines. Distance learning helps to learn at your own pace. There are no strict demands to accomplish a concrete task during class. You'll have a certain curriculum that must be accomplished until a certain date. It's up to you to decide how to use that time.
Obligatorily plan ahead. Take into account all the assignments you have and try to predict how long each of them will take. Afterward, set manageable deadlines and strictly follow your plan. You can make your learning easier using different interactive applications that help to control your time setting reminders and deadlines.
● Act Reasonably
Thirdly, become a genuine realist. Many students try to get manage several tasks at a time. It's too difficult and commonly leads to a catastrophe. You should create realistic plans and simply follow them. Make a regular checkup of your objectives. Every week review your schedule to check how good your progress is and whether some adjustments are necessary.
● Be Disciplined and Organized
Fourthly, make sure you have a strict schedule and always follow it no matter what happens. You should always have a good plan and it mustn't be violated. Cultivate self-discipline inside and turn it into a strong habit. Install interactive and helpful applications similar to Evernote. It's one of the best note-taking applications. It allows for taking instant notes, making photos, sharing content, and scheduling your working days, weeks, and months. You can set appointments and tasks, add headings, descriptions, and turn on alarms and deadlines.
● Eliminate Distractions
It's important to avoid all kinds of distractions while you fulfill your homework assignments or practice any of the learning skills. Commonly, students waste their time on social media, video games, movies, partying, and similar activities. They are good for your mental satisfaction but not at the cost of your academic success. It's especially important to understand when you study distantly. Always complete your assignments first.
● Determine the Most Effective Learning Style
Finally, you should figure out what learning style is the best for you. Thus, you'll be able to sufficiently enhance the productivity and speed of comprehending new materials and mastering new skills. You should try different learning methods and technological applications, devices, etc. Thus, you'll be able to understand what methods and applications allow for making distance learning interactive and effective. You'll have to practice every day to determine the most suitable learning style.
Essential Recommendations for Teachers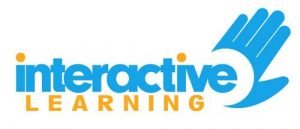 Educators should be likewise creative and adaptive. They are supposed to quickly comprehend the potential of any teaching method and implement it correctly. Not all teachers and professors understand how to use distance learning to make it engaging and interactive. Here are several great recommendations for them:
Ensure real-time interaction. It's important to interact with your students at the moment. If your interaction is delayed, your help may come too late. Find time to help your students in the real-time regime.
Consider the peculiarities of every learner. Every teacher/professor is supposed to be attentive to his/her students and know their individual qualities. If you know the strengths and weaknesses of your students, you'll be able to create an effective curriculum.
Make everyone involved. Most students want to participate in discussions, presentations, etc. Therefore, let them be actively involved in learning and discussing matters. Make sure your support your students.
Use communication tools. Implement different means of communication. For example, you can create a private network for your class and parents. Thus, everybody will collaborate faster and more productively.
We'd like to discuss one more approach introduced by Jill Olson, the Director of Operations and Professional Development for EiE. She and her co-workers offer interactive STEM projects for distance learning. This approach involves a sequence of actions, which will help to understand how to deliver the right materials to students. Educators should decide what disciplines to include to the curriculum and which ones should be omitted. This can be done after a meaningful analysis. Students should be asked as well because they are the main targeted audience.
The new approach also gives heed to planning, time control, and presentation of materials. Olson recommends using an engineering notebook or journal for students. Youngsters are supposed to record their thoughts and their achievements. After some time passes, they should review their records and thus, clearly realize the results they've managed to receive and understand how that was possible. Besides, they'll definitely notice some gaps and weaknesses that can be improved on their own and with the help of teachers. Thus, students will be more interested in the learning process.
Memorize these recommendations. They will surely help students to properly combine distance and interactive learning. Teachers should be armed with useful prompts as well to make learning more productive.