5 Points to Take into Account While Looking for Writers to Help with Your Assignment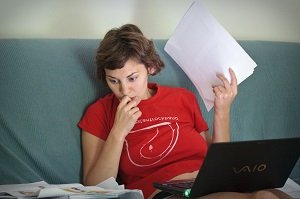 When you are looking to hire a writer, you have to make sure that he/she is the best candidate for the task to handle. Unfortunately, many people do not know which qualities to pay attention to, when they are searching for writers.
Luckily, this article will help you understand which factors you should consider before hiring the writer. There are five key points that determine if the person you are interviewing will provide you with the best writing.
1. Previous Feedback
When you are looking for writers, pay attention to the previous customers' feedback. Almost all professional writers have reviews that their clients have left. Look over them to make sure that the person you are going to hire is reliable and really good at writing.
If the writer does not have any reviews, or is not willing to show you the clients' feedback, this is the red flag that you have to omit such a person and find someone else to work with.
2. Writing Samples
Good, readable writing is the most important skill of a truly professional writer. As such, you need to make sure that the person you are going to hire is well qualified for the job. The best way to do this is to ask him/her for the samples. You can look through these papers and determine whether the writer's style fits your needs.
3. Communication Skills
Can you easily contact the person you would like to hire?
Good communication skills are very important. This ensures you that the writer is able to understand and meet your needs. Additionally, being able to contact the writer makes it easier to discuss any revisions or changes that might be required.
4. Ability to Meet Deadlines
Your project needs to be completed within a finite amount of time before the due day. Otherwise, you will not have enough time to check the paper, and as a result will be punished for delaying or for submitting the poor piece.
Because of this, you have to work with someone who will be able to meet the deadline. So, make sure that the writer knows exactly when the assignment has to be finished.
5. Does the Writer Works for an Agency?
Are you looking for a freelance assignment writer, or someone who works for an agency?
Some writers work for themselves, while others are employed by writing companies. While both options are great, writers, who work for the agencies, tend to be more reliable. They are part of the larger businesses, so they treat their crafts with professional seriousness.
Good feedback, great writing samples, and being able to meet the deadline are the items to ensure you that you are on the right path. Consequently, such a writer will provide you with a worthy paper. So, when you want to find the most qualified writer possible, use these key points to make the right choice and to hire the best candidate for you piece.