Don't Go Down in Flames: Deal Only With Proven Writer Services
Today, almost anyone who has an Internet connection can be a "pro" writer. If you search the web to find a helper for your academic paper, you are sure to face many self-proclaimed academic writers offering assistance and promising a high-quality work. It is hard to know who of these writers are credible and trustworthy. Of course, it is hard to choose the writer if you don't know much information about this person, and sometimes there are no reviews to help you make a decision. Choosing the wrong writer can be devastating for your finances as well as for your whole paper.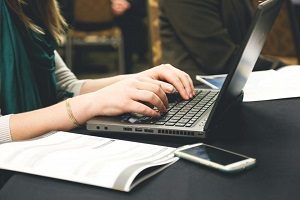 You don't want to end up with a late paper or have to pay a second writer to re-do the job. In order to avoid these issues, you need to search for the writer services you can trust. How can you determine which services are trustworthy? Keep reading to find out.
Use a Credible Website
One way to feel certain that you have selected a reliable writer is to use a credible source. Find companies or freelance websites that provide reviews and writer's previous clients' feedback. This feedback can help you hire a writer who has great experience in writing. Often, these sites also offer services like assistance negotiating client-writer disputes if it is needed.
On the other hand, you should avoid hiring writers through social networks. Most writers offering help via social networks are unreliable, or they can be scammers or fakes.
Verify the Writer's Reputation
Never hire a writer with no reviews, no feedback, and no way for you to verify his/her reputation. It's better to find websites with posted ratings or reviews. Does the writer meet the deadline, or skip it? Does he/she provide customers with high-quality works? Would previous clients hire him/her again?
If you are not able to use such a site, browse online forums for students' advice about the high-quality writers to hire. Perhaps you have a friend who has used a writer service before and can steer you for the right direction.
Whatever method you use, ensure that the writer you are hiring is known to be skillful and trustworthy.
Avoid Language Barriers
Language has nothing to do with skill, but it plays a leading role in your ability to communicate effectively with the writer you hire. Make sure you have a conversation with the selected writer, even via messages or email, to check that you are able easily to communicate your needs and expectations.
In addition, you should hire a writer who is native or fluent in the language you expect for your academic paper. Otherwise, you may be very unhappy with the results.
Request Samples
If possible, it is always a good idea to view writer's samples before hiring. Any truly professional writer should have several samples available for you, either in a public portfolio or upon your request. If you ask to see samples, and the writer does not provide you with them, this is a definite red flag.
While viewing samples, look at such factors as grammar, spelling, writing style and vocabulary. Does it seem like this writer can handle the work you need? Can this person write at the level expected in your academic discipline? Is the sample relevant to your needs, or does it seem like this writer has no experience in the particular type of academic writing you require? Read carefully and make a smart informed decision.
Ensure Safe Payment
While paying online, ensure that your payment information is secured. Never give your credit card or bank account information to an individual, especially one that you do not know or have no reason to trust. It is better to use a third-party payment site like a PayPal to avoid the possibility of a theft or a fraud. Reputable freelance sites usually have some form of escrow or payment protection as well, and you do not have to pay the freelancer directly.
Another tip, when it comes to payment, is to be careful with hiring writers with extremely low rates. It is better to pay a slightly higher price for a qualitative writing than to end up having to pay twice.
If you have decided to search for academic writing assistance, use a trustworthy website, research to find a qualitative writer with excellent skills, and protect your payment method. Follow these tips to avoid getting burned!