10 Free Tools for Students to Help with Academic Writing
It is said that almost all good writings begin with terrible efforts. That's the beauty of struggling hard on an essay and eventually getting an A. It is as satisfying as having a glass of cold water after suffering from thirst. Nearly every student aims at getting an A.
Truth be told, an A is very hard to achieve. Academic writing has proven to offer a string of nightmares, blinking cursors, and sleepless nights to students. Most look for a more accessible way out to no avail. However, it does not always have to be that tough. The following are tools that will alleviate your writing experience.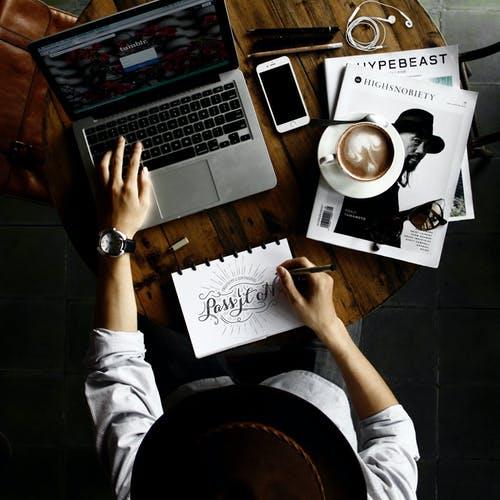 1. Grammarly
To err is human, to edit; divine. Most students might be familiar with this phrase. The little encouragements Grammarly throws your way keep you writing because at least someone recognizes your effort and supports you through it. As a professional essay writer, I cannot recommend Grammarly enough times. The amount of trouble it has saved is tremendous, and its impact on my writing is unfathomable. Having Grammarly as a go-to tool will improve your writing experience and lessen the amount of time you take in writing an essay. With Grammarly, the essay writing process is almost fun.
2. Parapal Online
Having a patient tutor is a dream. Getting to express your problems one by one and solving them is what anyone wants. Now imagine getting a tutor who charges you nothing. What more would you desire.
If you are looking to improve your grammar and vocabulary, Parapal is the pawn for you. Parapal Online is a platform that helps you improve your writing, reading, vocabulary, and grammar skills. Designed from the classroom experience, Parapal helps in solving familiar language learning problems. All you need is a smartphone or a laptop, Internet, time, and commitment, and you'll be good to go.
3. Google Docs
Talk about a complete package designed strategically for your needs. You need anything; they got it. Google has proven to be the most eminent instrument even formed, and it solves just about any problem you may have. To help the average student, Google Docs was devised to solve all the issues. Google Docs is the absolute go-to app to solve all your cumbersome tribulations by integrating an editor, a proofreader, and any possible template you may require for your writing experience. Time is money, so get to save it through Google Docs.
4. Plagiarism checker
We all know how dire the effects of plagiarism are; suspension, cancellation of your results, or even expulsion. However, the line on plagiarism is very narrow, and you may easily fall victim. One harmless phrase from Wikipedia or any other site may land you into a lot of trouble you may not foresee.
Before you land yourself in some hot soup, how about you get some assistance from a plagiarism checker. A plagiarism checker scans your document and highlights any instance of plagiarism. It helps you ensure that your writing is original and unique. It's much better to be safe than sorry, so try it.
AI Detector & Digital Marketing Insights
As technology advances, there's not only a rise in AI-generated content but also a surge in the need for data-driven insights, especially in fields like digital marketing. How can one discern between AI-generated content and human-written content? With AI Detector, you can easily check if the content is written by a human or generated by a machine. Especially in academic writing, where the authenticity and originality of the content matter, ensuring your work is genuine is of utmost importance.
AI Detector adds another layer of content verification, complementing plagiarism checkers. For students branching into digital marketing or e-commerce, understanding the dynamics of tools like Klaviyo can be invaluable. Dive into this informative article on Klaviyo statistics to grasp how businesses are leveraging e-commerce marketing strategies today.
5. FocusWriter
It is no secret that academic writing can be very monotonous. Think about the many times you've spiraled and found yourself on Instagram or Pinterest. It's all in the name of taking a small break which eventually leads to your bed after being unproductive. However, procrastination does not get the work done.
FocusWriter, just as the name suggests, keeps you focused through your essay writing experience. It blocks the distractions you may face through your writing experience and ensures that you'll only get up from your seat after the work is concluded.
6. Evernote
Start writing, no matter what. The water does not flow until the faucet is turned on. You might be walking on the street, then the idea of a pending essay keeps in your mind like a church bell. During these inappropriate times, your light bulb keeps shining with ideas. You may say that you'll remember these ideas, but they always go as fast as they come.
Evernote is an app that allows you to jot down any assertions you may have for your essay. It will help you organize different types of content, including photos, dialogs, documents, etc. Take your chance today.
7. EssayTagger
The anxiety of waiting to see what score the teacher will give you is very deranging. What if I told you there is a solution for it, and you can get your essay graded before submitting it?
EssayTagger allows you to acquire an unbiased opinion on your essay. It will enable you to gauge your performance and highlight improving your article. Once you refine your paper, you may check your result on EssayTagger and submit it when satisfied with the upshot.
8. Vocaboly
I cannot count the number of times learning new vocabulary has been top in my resolution list. It all starts so swiftly for the first two months, and the backslide takes me back to the deepest valley. The progress I would have made had I deciphered about Vocaboly would be ungraspable.
Vocaboly is an app that allows you to learn new words every day. It helps you improve the scope of terms to choose from in your writing experience and sharpens your conversations. A wide range of vocabulary is a must-have tool to carry in your back pocket. Enroll in Vocaboly today.
9. Quillpad
Creative writing may feel like a tranquil process. However, easy writing is hard writing. Finding stories to write can prove to be very challenging. How about having some weapons up your sleeve to make it trouble-free.
Quillpad is that fun website that will get you enthusiastic about writing essays. Online resources, books, and vocabulary boosters work together to change students' perceptions about how bland they think writing can be. Indeed, this is a must-have tool.
10. Read-able
The closer you are to the finish line, the more challenging the going gets. After downing three cups of coffee to keep yourself from sleeping, you have finally completed writing your essay. Due to the long hours of work put in, it may be problematic to see mistakes right before your eyes. Read-able allows you to down your heavy load by offering a helping hand. It enables you to evaluate the readability of your work and corrects any possible mistakes.
Conclusion
Ernest Hemingway cited that he aimed to put down what I see and what I feel in the best and simplest way on paper. With the tools mentioned, academic writing is about to change its course and offer you an astounding escapade. Be ready to sail on the boat of greatness.