How You Will Save Time Dealing with a Professional Assignment Writing Service
If you are considering hiring a professional writing service to complete an assignment for you, it's probably because you are feeling crunched for time. There are a number of reasons that this can happen. Maybe you have been given several large assignments that are all due at once, and it's just physically impossible to complete them all. Perhaps, you are in the midst of a crisis in your personal life, or you are overwhelmed with the demands from your off-campus job.
These are all valid reasons for seeking out the help of a professional assignment writing service.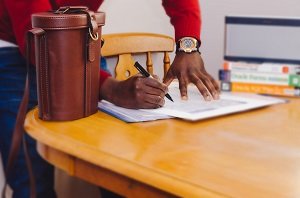 One thing to keep in mind is that you want to make sure that this service will in fact save your time. Check their credentials and testimonials to ensure that this really is a professional writing agency. There are lots of individuals who advertise themselves online as professional writers, but they are really amateurs. In this case, you may still end up wasting a lot of time with cumbersome edits.
Here are some ways in which the right professional writing service can save your time.
1. Research
It's the most basic and essential component of a good paper, but it certainly is time-consuming! A quality writing service will know how to seek out good sources for your paper. They will also be familiar with the formatting style that you need, whether it's APA, MLA, Harvard or Turabian.
2. Planning
From the very start to finish, the entire process of writing takes a lot of time. A lot of tasks of forming an outline, articulating a thesis statement, producing a first draft and making edits can seem endless. A professional writing service knows how to accomplish each of these steps with ease and competence. You can rest easily knowing that this long and complex undertaking is in good hands.
3. Proofreading
Even if you write your paper yourself, it can be a huge help to have an objective third party to proofread your piece for you. It's very common for people to miss their own errors while trying to check their works. Even a friend may not catch everything. But if you hire a professional to proofread it for you, you can rest assured that you you will receive a paper that's error-free.
4. Templates for Future Assignments
A professionally written research paper or essay can help you save time on future assignments too! Once you have a template for a work, you will find the whole writing process, from start to finish, much easier next time around. Moreover, you will gain knowledge about effective writing as well.
5. More Time to Spend on Other Assignments
Avoid the trap of getting so bogged down in one cumbersome assignment that you have no time to prepare for other classes or study for any exams. By taking a writing assignment off your plate, a professional writer frees you up to concentrate on the big picture of all your academic endeavors, ensuring that you will be more successful overall.
If you feel like you are getting buried alive under time constraints, there is a hope! Find the right professional assignment writing service, and feel the stress slips down your shoulders.