How to Use an Example of a Thesis Paper to Your Benefit and Not Get Caught
We want you to gain as many advantages from getting example papers as possible because writing tasks are not assigned just to torment your pour young student soul. They are aimed at developing many skills that you will need in your future.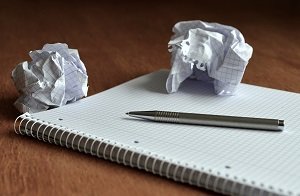 And now, standing finally on the same ground, we would like to tell you about real custom writing services, particularly about the main benefits of buying an example of a thesis paper. But first, let's make sure that you know how to use it right. So, in order to get the most out of a custom-written sample you should:
Read and make sense of the paper. Make sure you agree with the points provided in an example and all the statements seem logical to you.
Cover the list of provided sources. Find out more about the topic after you have read the paper – you'll be surprised with how many original ideas may appear in the process.
Write your own outline. Use the sample's contents as a basis, take some chapter titles or paraphrase them (if you feel safer that way); add 1-2 sentences to each point to describe every part in brief.
Create your own, unique thesis paper. Use the information from the sources to elaborate on your outline and take some parts from the sample (all the examples provided by the custom writing service are 100% original, so don't worry about plagiarism).
This is actually how it's done. It seems much easier than creating a thesis paper from scratch, and, in fact, it really is.
Check out how it simplifies the process and have a look at other essential benefits:
You save time on looking for trustworthy sources as they are already sorted out in a reference list;
You receive an example of a standard thesis paper structure applied in practice;
You can follow and copy a polished academic writing style without searching for quality samples on the Internet;
An example of a thesis paper already has a direction of research and a number of arguments you may either include in your own writing or just use them to create new statements;
You see how a logical speculation should be put on paper – how to support an argument, how to add transitions between paragraphs, etc.;
You don't need to do any preliminary work, everything's ready for you to analyze and make your own conclusions.
Can you imagine how much time such a sample can save? Hours, days … months? This is a perfect variant for a person who wants to spend time and efforts with minimal waste and maximum use. If you are this person, then order a sample paper without any second thoughts and experience the new way of getting the most out of academic writing!