Creative Essay Topics: Romeo and Juliet, Othello, Macbeth and other Shakespeare's Plays
Do you often make mistakes while spelling Shakespeare's name? If you do, don't get upset – there are numerous proofs like his signatures on different documents that showed his struggling with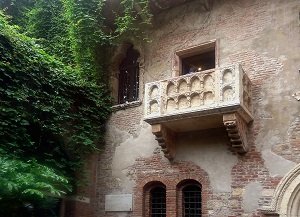 writing his own last name correctly.
Shakespar, Shakespear or Shakspere? Unfortunately, a great and renowned writer didn't have any spell checkers to suggest his mistake (by the way, made not only in his name's spelling, but in all his literary works). Nevertheless, that didn't prevent him from becoming a playwright master known all over the world.
Romeo and Juliet is one of the most popular works created by Shakespeare. It was adapted directly in about 45 films and TV shows in different countries, and taken as a main idea for more than a hundred other adaptations. Macbeth and Othello don't hang behind either. And can you imagine how many times were they used as school play? That's just unbelievable! So, whether you're a literature major or just a high schooler, be sure that you'll get an academic assignment to write an essay on one of Shakespeare's plays sooner or later.  And it's better to be ready for that, for example, to have 20 sample essay topics: Romeo and Juliet, Othello or Macbeth will not stop you from getting a decent grade!
Similar Tragic Elements in Hamlet, Othello and Macbeth
Reinterpretation of Juliet's Character in Film Adaptations
The Role of a Female Character in Othello
The Battle Between Families as the Encouragement for the Romance between Romeo and Juliet
Juliet as a Passionate Feminist of Her Time
Romeo & Juliet vs Othello & Desdemona
The Evaluation of Macbeth's Ambitions: Would They Be Enough for a Modern Career Hunting?
Lady Macbeth vs Melisandre: Determination to Kill and Change the Course of Events
What Makes up Masculinity in Shakespeare's Macbeth?
The Image of Witches in Macbeth
Racial Issues Displayed in Othello
Why Was Othello Played by a Caucasian with a Pained Face in the Old Times?
Othello's Distrust in Desdemona: Why Didn't He Check Whether She Really Betrayed Him?
Twelfth Night: the Topic of Sex and Sexuality
The Fool's Role in the Twelfth Night
The Positioning of Denmark in Shakespeare's Hamlet
Hamlet's Claudius vs Macbeth: Differences and Similarities
Goethe's View on Hamlet: Do You Agree?
The Relationships between a Daughter and a Father – King Lear
Who Supports and Nourishes King Lear's Madness?
These topics will help you to get inspired and select (or create) the best title for your essay. Our general tips is to connect Shakespearean ideas, characters and concepts with modern issues like feminism, racism, sexuality, etc. This way you will come up with fresh and under-researched topics that will do just great for school or college academic writing (and be interesting enough to challenge and motivate you). So, bookmark our sample topic list and return to it when you finally receive the relevant task!