6+ Websites and Tools for Your Finance Homework the Wolf of Wall Street Would Approve
Economic papers have some distinctive features that you have to take into account while writing a finance homework. The most important thing in creating such kind of assignments is to be an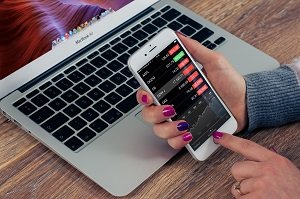 analytical and precise thinker, meaning the person who is savvy in the economic studies. If you find some general finance articles online and try to write in the same way the information is given there, that will be one of the points your professors will lower your grade for because you can't appear as a journalist or copywriter. You need to look like a true economist who knows what he/she's talking about.
Moreover, it is essential to know about the peculiarities of the economic writing style:
Using present tense;
Going for active voice;
Not employing dramatic verbs and adjectives;
Avoiding abbreviations and contractions;
Writing short sentences;
Not generating filler text;
Etc.
These are not all requirements, but they are the main ones. After upgrading your knowledge about the economic writing style, you need to find decent sources and tools to use only reliable data for backing up your statements. And guess what? We have already found several ones for you.
This is a great opportunity for you if you wish to write a finance paper within the stock market domain. This simulator grants you $100 000 of virtual money (you don't need to invest anything whatsoever), and you can play with this capital buying stocks, investing, etc. just to feel like you're doing everything for real and train your decision-making skills.
Any economic paper needs a base or reference to its past. In this online resource you will find precise statistics, profound and trustworthy data together with analytical articles.
This encyclopedia was created by several economics enthusiasts who are fond of this sphere and want to share some valuable information with the world. There you can spot articles written by economists, but the information is given in such a manner so that even a non-economist would understand the main points.
This is an online software that evaluates financial statements. It is paid, but there are some free features. If the topic of your finance paper is the analysis of a financial position of some company, this tool is a perfect helper in your case.
There 10 different calculators that can help you estimate incomes, social security taxes, budgets, pension returns, etc. They are interactive and free to use.
This is a database of reports, articles and economic forecasts about international state of affairs in the sphere of finance. It contains high quality and credible information, and, most importantly, it's free. It is a very good tool to use for academic purposes as it provides you with valuable data for your research.
Use these online instruments for writing finance papers and produce readable as well as interesting content!
P.S. Have your own economic tools that you use for the finance studies? Share them with our homework writing service!