How to Be a Good Freelance Writer
A freelance writer is a self-employed basis position that may include wide specter of writing activity. Usually, these people are not attached to one employer and work on two and more projects simultaneously. However, a freelance writer can build relations with a particular company that orders written content on a regular basis. Speaking about how to be a freelance writer, it is important to keep in mind that the job requires high self-discipline, excellent time-management skills, as the salary is heavily dependent on writer's own productivity and motivation. Becoming a freelancer is challenging because this profession demands the ability to operate with priorities, self-organizing and constant self-improvement.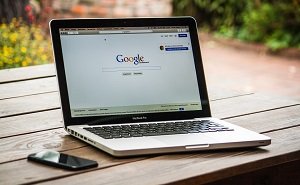 Currently, there are thousands of office-based job places, but being a full-time freelance writer is not an easy thing to do. People choose this job either for part-time hobby or for an additional source of money. However, this occupation requires the specific set of skills or abilities which can help a person to be a successful freelancer, and create positive reputation and respect-worthy portfolio.
First of all, being a good writer means being an expert in grammar, punctuation, and stylistic nuances. Moreover, the wide and rich vocabulary is a must for a writer, as it is the main instrument for making money. The writer's profession requires deep expertise in the discussed topic and excellent knowledge of appropriate terminology. With preparation to becoming a freelancer a person has to consider following notes:
Decide the direction to develop the text, either it is fiction or nonfiction, or even both. It is also worth mentioning that nonfiction genre, that corresponds with analytical or informative articles, is much easier to sell to people than imaginative papers. Thus, it is necessary to keep this in mind when making a choice, because in this way the writer has more job offers, consequently, more opportunities to earn money.
A candidate for a freelance job should know why he or she needs this job. Whether there is a desire to write to make money for living, to get some extra money, or just for pleasure and self-education. The outcome of the choice can affect the level of efforts that a person needs to put into the freelance operations. Full-time workers apply additional force into their vocation than those who seek for extra cash.
If a person has a diploma in the related field, it is important to that knowledge when necessary. In the modern freelance market, there are many people who cannot guarantee proficient expertise on specific topics. However, the academic degree can help person be a certified professional who can give the appropriate level of analysis towards specific topics.
Finally, it is possible to conclude that a future writer should work on the personal portfolio. Thus, a freelance candidate should collect best-written pieces of text, however, unpublished texts are also worth the attention. However, he or she ought to adjust the portfolio for each job according to position requirements. For instance, it is not necessary to show poems if a person wants to get a job in writing analytical articles and essays in politics.