Enjoy the Career to the Full or 10 Grants for Writers You May Also Gain Being at College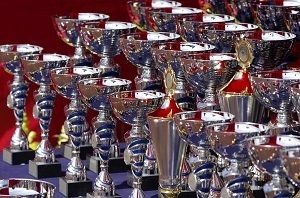 Being able to write well can be a great benefit to you in your studies. If your writing really impresses the readers, it probably means that writing is not just a useful skill, but your forte. You may not be aware that there are many different grants available for college students who are excellent writers, but with a little research, you can get ahold of extra money for school. Take a look at the following 10 grants for writers that you can apply for while you're still in college.
If you are a resident of the state of Washington and you are skilled in the literary arts, you may be awarded up to $1,500 to develop, continue, or complete a writing project. $7,500 fellowships are also available, so take a close look at all of the opportunities they can suggest you.
This $2,000 award for parents with at least one child under the age of 18 goes to writers in the fields of fiction, creative nonfiction, poetry, long form journalism, playwriting, picture books, early and middle grade fiction, young adult fiction, and the graphic novel. Parenting topics may be mentioned in the submitted portfolio.
Awards for writers in the speculative fiction genre are given to writers who are older, working class, diverse, or who travel for research. Deadlines and the amount of the award varies according to the category, but the application is straightforward and easy to complete.
These $1,000 award is given by local Awesome Foundation chapters. It is offered to individuals and groups of people who create amazing works of art in various disciplines decided by the local chapters. Check your location on their site to see what they are looking for.
New writers at age 16 and up can apply with new, contradict works. There is no age limit – only a requirement that the writer have never been published (or only published a couple times) and that they are hoping to get noticed.
This government funded award is available for writers of prose and poetry. It's an impressive $25,000 award that allows the recipient time for writing, research, travel, and general career advancement.
You can receive a $1,000 scholarship in addition to publication, attending an awards ceremony, and promotion on Go On Girl!'s website if you're an unpublished black woman with the desire to write creatively.
The National Press Club offers scholarships to students with impressive creative writing abilities and demonstrated involvement in their communities. If you are chosen, you will receive a $1,000 scholarship.
New and amateur screenwriters can receive a $35,000 grant as long as they're over the age of 18 and haven't made more than $25,000 from screenwriting in any given year.
Creative Capital offers awards to a variety of artists including literary artists, giving up to $90,000 in direct project funding and career development services.
As you can see, your great writing skills can lead you on to being independent person, who earns money by him/herself at any age. Remember, none of these grants enjoins you on anything. So, why not to try your efforts and take part?
If you ever need professional academic help, you can visit our professional grant proposal writing service – AdvancedWriters.com.