Hire a Copywriter and Learn How to Be a Good Manager for Your Future
College is full of experiences and opportunities to learn, but the lessons and knowledge gained from first hand experience applies most readily to real life situations you will encounter in the future.
When you enter the workforce you may find that your degree will get your foot in the door, but once you are there, your experiences from real life, and the on the job training you receive will be your true teachers. In you professional career, degrees won't matter as much as results will and showing your employers your degree will mean very little when compared to showing them your performance.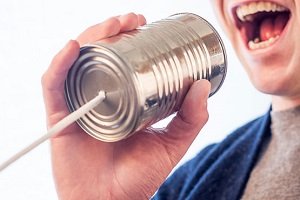 Experience Counts
One way students can gain real life experience with a wide range of applications, is by managing employees or managing projects. Most college students quickly learn that college is full of projects, but few see those projects and papers as opportunity to gain management skills. But this is precisely what they are, and those students who take on the task with a mindset to learn management will gain the most from these experiences.
Many college students understandably view projects and papers as a means to learn more about the subject matter they are studying in or majoring in. But if the student can see these as an opportunity to learn management skills, they will optimize their learning. A team project in college may take people management skills, leadership skills, as a team needs a leader to run well, presentation skills, if the team must present, writing skills for material handed in or presented, technical skills and more. These skills are above and beyond the subject matter being learned by he student.
Skills Gained from Paper Writing
If a student has an important paper due, this can be viewed as a project during which a great deal of management experience can be gained. You may improve time management and organizational skills as well.
Skills Gained by Managing a Freelancer for Your Project
One skill you may not have thought of is the management experience you can gain by hiring a freelancer to assist with your paper. Managing a freelancer requires communication skills, as you must convey your vision of the paper to them, insure they understand the vision, and communicate expectations for deadline, writing style, subject and other details.
Hiring a freelancer is similar to having a remote, temporary employee. Since they are working for you, you must direct their activities as it relates to your paper or project.
You must manage time to ensure deadlines for the paper are being met, so it will be finished by the due date.
You must review content and give feedback when necessary. One of the greatest management skills one can obtain is the ability to motivate their employees and give feedback in such a way that they get the performance they need. If you have positive feedback for an employee you should give that to them, and if possible, give the praise publicly. This is extremely motivating and will help you as a manager to continue getting the performance you need. If you have negative feedback, or perhaps have something that needs to be changed, you of course need to give that feedback. The way you give the feedback is very important: it must be done tactfully, clarifying expectations, and if necessary, taking responsibility for unclear communication with the employee.
Clearly, you are attending university to be educated on the subject matter of your chosen major, but don't miss out on all of the periphery experience to be attained there.
At our company you can hire an academic expert for writing a custom paper of any complexity, in more than 50 disciplines.