When you're trying to find a job, there are few better ways to catch the eye of a prospective employer than a well-written, impressive CV. But for most people, writing their CVs is something that's only done every few years – if even that frequently. As a result, it's not surprising that some people simply aren't that good at it.
Oftentimes, savvy job seekers will turn to a professional writer to help them craft the resume. For students, this creates an amazing opportunity to hone their skills, while earning a little extra money, by becoming a CV writer.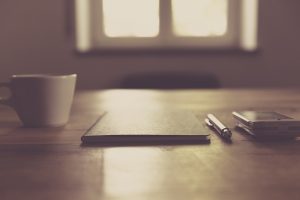 So, why should you consider this career path? Because:
CV Writers Are Always In-Demand
As long as employers are hiring, there's going to be a demand for CV writers. That's because when it comes to landing a big interview, job seekers need to be able to make themselves stand out. And while they may have a long list of talents and experience, not everyone is going to be a skilled writer. As such, there will always be a need for experienced writers who are able to craft professional-quality CVs.
Being Your Own Boss Is Awesome
One of the most common reasons that students give for choosing to become a CV writer is the flexibility the job provides. Since it's a freelance position, CV writers enjoy the ability to be their own bosses – to set their own schedules and only take on the projects that they choose to.
Online Presence Is No Problem for You
In today's employment market, simply having a complete resume isn't always enough to land the perfect job. Applicants are also expected to have a complete online presence which depicts them in a professional manner. As a CV writer, you'll learn how to not only craft resumes, but also improve profiles on business-focused websites like LinkedIn.
Your Eye for Details Is Perfect
If writing a powerful resume was as easy as simply listing past jobs and education, there wouldn't be much of a market for CV writers. Luckily though, the most effective CVs are the ones which are focused on the skills and abilities necessary for the job at hand. By becoming a professional CV writer, you can develop a keen eye for detail that will allow you to create well-written resumes that truly help your clients land the positions that they're after.
Improved CV Writing Skills Equal a Great Job in the Future
A job with no practical long-term benefit is just that: a job. But as a CV writer, you're doing more than just earning a little extra money – you're also developing important skills that will assist you throughout your entire career. You're not only helping others find great jobs; you are also developing the written communication skills needed to improve your future employment prospects as well.
While just about everyone needs to have a well-written CV, not everyone has the skills, knowledge, and patience necessary to learn how to write them well. For college students, this provides an opportunity to earn some extra money while improving both their writing skills and future employment prospects at the same time. Probably, our professional custom writing service can be useful for you – check it out!