For college students who are looking to earn some extra cash while still retaining the freedom to set their own schedules based on their educational needs and other set obligations, few options are more attractive than becoming a professional CV writer. That's because CV writer jobs offer great pay, flexible hours and the ability to develop skills that will help you, both personally and professionally, throughout your entire life.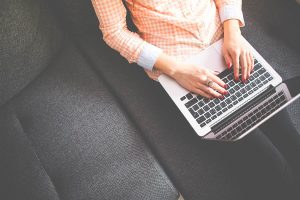 If you're ready to get started finding and being selected for CV writer jobs, here are a few of the best online resources to get you started earning money with CV writing.
General Freelance Platforms:
These platforms aren't specifically limited to writing – they also offer opportunities for freelancers in a diverse range of different industries and niches. But thanks to their large size and widespread popularity, they're great places for students to begin the search for CV writer jobs.
Upwork: while the name may be new, Upwork has been one of the internet's leading freelance platforms for more than a decade. Formed from the merger of popular sites, Elance and oDesk, Upwork is one of the most diverse resources for freelancers in industries ranging from CV writing to legal services.
Freelancer: as one of the biggest contract employment platforms in the world, Freelancer boasts about an impressive list of nearly 20 million members who are either offering or looking for freelance services. As an aspiring CV writer, this is one site that you absolutely shouldn't skip.
PeoplePerHour: with its focus on digital projects and development, PeoplePerHour is more tech-minded than the other two general freelance platforms on our list – but that doesn't mean it's any less of a resource for finding high-quality CV writing jobs.
Specialized CV Writing Services:
In addition to broad platforms like Upwork and Freelancer, there are also a number of specialized CV writing services that students will want to consider – especially once they have some experience under their belt from other, more general freelancing platforms.
CV-Shop: one of the most popular and highly-regarded CV writing services on the web, CV-Shop is a one-stop destination that helps clients with CV writing, editing, and critique.
StandOut CV: another major web-based CV service company, StandOut CV stands by their work offering clients a complete satisfaction guarantee. If you're looking for well-payed, professional CV writing jobs, StandOut CV is one of the best companies out there.
Career Master CV Solutions: while Career Master CV Solutions offers a full suite of CV writing services for professional and executive-level job seekers, one of their most well-known services involves helping military veterans create effective CVs after leaving the service.
You don't have to be an expert with years of experience to be a successful CV writer, but for those new to the field, getting started and finding work isn't always easy. That's why we put this list together: if you're new to the business and feel a little overwhelmed with trying to find CV writing jobs, these six resources will provide you with the solid foundation you need to get started with to earn extra cash today.