5 Questions to Answer in Your University Book Review
At first thought, it seems that there is no difference between a book review, book report and book summary. The only true fact is that all these types of writing deal with a book. However, among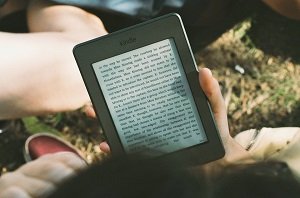 the three a book review has a special purpose – to describe, analyse and evaluate books citing evidence and examples from the book in question.
Many students are not sure that they're on the right way while working on a university book review. As a result, they can get very low scores for it. Want to be highly assessed? Bring 5 questions into focus to answer them in your book review.
1.  Who is the Author of the Book?
In a book review, you have to give credit to the author. The author's name and background should be part of an introduction. You can also state the perspective from which the author wrote the book and evaluate if he or she was biased in favour of writing the book or not. Besides, focus on the question – why the author wrote on this subject rather than on some other subject.
2.  What is the Thesis of the Book?
A good book review has two theses – the author's thesis and your thesis based on how you understand the book. Concerning the author's thesis, you should explain whether he or she expresses it adequately in the book and by what means. Cite examples from the book to support your claims. Another thesis brings new insight into the book content and should help readers understand it from different perspectives. You can provide both  evaluations – positive and negative.
3.  Was the Intended Message Delivered Effectively?
Every book intends to carry a particular message to the audience. A clear message is meant to emerge from writing. It is your task as a student to determine what message the author intended to communicate and whether he/she effectively got across this message. Feel free to criticize anything that you feel the author didn't capture perfectly. After all, that's the essence of a book review – be critical. To critically analyze and evaluate a book in your review!
4.  What are the Strengths and Weaknesses of the Book?
A book review is not yet complete if you don't highlight various strengths and weaknesses belonging to the book under consideration. It is recommended that you have a paragraph with each point. Cite evidence from the book by explaining them, otherwise, your book review won't be reliable as required. For each weakness, you should provide a possible solution that can help improve the book.
5.  Is there an Alternative Way of Arguing the Same Idea?
It is within the bounds of possibility that people can be on opposite ends. When it comes to a book review, don't forget to demonstrate the other ways of presenting the same idea. Irrespective of whether the author argued his/her ideas effectively you should evaluate whether there are possible alternatives to it. State them and explain how each of them would have brought a whole new dimension into the book.
There are a few basic questions that you have to answer when writing a university book review. We have highlighted them that you should pay attention to so that you'll be able to write a really good book review. Another way to complete a review without being confused is to apply our custom writing service for buying book reviews online. Our academic writers are ready to help you out immediately you ask for assistance.