5 Strategies for Writing University Assignment Within the Limited Time
Time is an enemy for many students who study at college or university. It takes them a long time to make a report or write a coursework. What to say about exams when the time is limited? No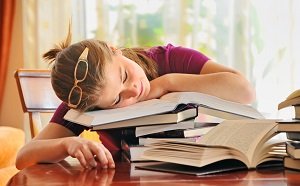 educator will wait for the moment when a source of inspiration, time and the desire for an assignment will appear. It is supposed to be written and submitted to an instructor on a due date or within specific time.
The question is how to succeed in performing successfully all of them and not to flunk out. It doesn't matter whether you find yourself in such a situation because of huge tones of work on your shoulders or simply because of procrastination. What matters is how you use the limited time to tackle a college assignment effectively.
1.  Stay Calm
According to the research study, anxiety during such stressful events as exams or tests is the main cause of students' inability to achieve acceptable results. Don't allow your fears to fail such an important stage in life – to graduate from university. If you experience anxiety, mindfulness and relaxation strategies can help you improve low test performance and reduce anxious feelings. Don't panic even if you feel the time pressure is too much. Stay calm and start working on assignments.
2.  Read Through Assignments Carefully
Whether it's a last minute assignment or an exam, reading through the questions helps you understand what is required. Even with the limited amount of time, don't rush to answer a question. Use the first few minutes to read each question carefully without replying it. Look for keywords in each question and circle or underline them.
There are words that should guide you on how you are supposed to answer questions. However, you should always have in mind that time is of the essence so don't take too much time on this. This should only take up to a maximum of 5 minutes. The examples of some keywords that you should be on the lookout for include:
outline;
highlight;
discuss;
compare;
contrast;
illustrate;
state;
explain;
elaborate.
3.  Start with Easy Questions
The major reason why most students fail to complete their exams is simply due to the fact that they waste too much time thinking about what they don't know rather than focusing on what they already know. Don't run out of time whereas you have easy questions unanswered. According to BTPS Testing, a test preparation program, starting with easy question helps to:
increase your chances of scoring higher in the assignment/exam;
save time which is essential when you have limited time;
help in boosting self-confidence;
help you remember.
4.  Prioritize Your Tasks
Take note of the marks awarded to each and every question and this will give you an idea of how many points you can earn. Needless to say, complex questions are assessed higher than simple ones. Besides, questions that assess special knowledge and skills are given higher points than questions that assess common knowledge. Try to concentrate on a task that guarantees you to get high marks.
5.  Plan Your Answers
As the saying goes "Failing to plan is planning to fail". When you have limited time to do an assignment you can save a lot of time if you plan your answers. At MyCollegeSuccess real students share their effective tips how to deal with college assignments. For example, Adrianne W. recommends that the main ideas should be outlined in a scratch of paper or jotted down with a faint pencil on the question paper. When it comes to writing down answers you you just need to spell out details. Save each minute that is essential when you are in the last minute rush.
Whether it's a heavy workload or simply your ignorance, you need to know several tricks so that you won't succumb to the pressure of writing assignments within the limited time. One more effective way is to apply our custom assignment writing service to get high-quality paper samples from our qualified academic writers. We are open to you 24/7 so that you can achieve high results in writing even within short timeframes.