Radiography Dissertation: Topic Samples and How to Write an Introduction
Selecting a topic for a Radiography dissertation is one of the most difficult steps in the academic career. The topic should cover 2 tasks: on the one hand, it should be interesting to you, on the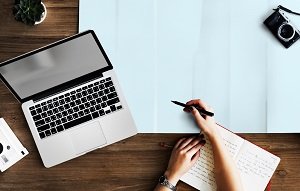 other hand it should be significant for the general research of the field. This article contains a few pieces of advice on how to come up with good ideas, choose the best topic and start writing the Radiology dissertation.
Radiology Dissertation Topics
In the past, radiology mainly involved X-Rays, but today, there are many forms of radiology. The following are the directions in which you can find a really interesting and unusual dissertation. As you can see, these topics discuss new technology, their relevance, and their pros and cons.
History of Radiology
Definition of Radiology
Forms of Radiology
Tomography by Using Modern Technology
Pros of Radiology
Introduction to Radiology
Choose your own direction, dig into it, and you are sure to come up with an engaging topic.
Key Points on the Introduction for a Radiology Dissertation
An introduction provides for a clear foundation for your topics, thesis and later, your research project. A draft of the introduction for a Radiology dissertation should be written early enough. This should be done when you hand over your research proposal. A proposal aims to tell the readers your extensive outline of ideas, why you seek to look into this subject and what you expect to find and establish.
An introduction should be updated as many times as possible as your ideas evolve throughout paper writing. An updated preface will ensure that the dissertation remains on the right track.
An excellent preface contains a statement of the research question and what you aim to find in your research. It should introduce and partly review the literature that is listed in your dissertation topic. This helps in highlighting what is known and explaining its framework. If your research is an argument, then the start is the best place for a researcher to give his or her own opinion. The introduction is supposed to show how your dissertation will enhance the theory behind your topic.
The Proposal
The introduction of your thesis will mostly come from your research proposal. The introduction should set the framework for the work to do later and highlight your point of views and research that was done before yours. It is supposed to emphasize why you decided to look into the area, what is expected to be found in the literature and what you hope to find out. Since you have now completed all the work at this stage, your introduction should be crystal clear by showing what you chose to investigate and your scope of practice.
Some of the ideas that will help you in creating a strong dissertation introduction should include the following.
Firstly, you should have a series of capturing sentences that grabs readers' attention;
Secondly, do not try to highlight broadly your whole dissertation in your introduction. Only outline the specific aspects of your thesis and points of view;
Third, only promise what you are sure you have delivered;
And lastly, keep your language simple and straightforward. It is essential to do this in your introduction and throughout the research.