5 Points to Mind When Working on a Psychology Personal Statement
Psychology is the study of the human mind and its functions, especially those affecting a person's behavior. It is no surprise that most institutions that offer courses in the study of Psychology are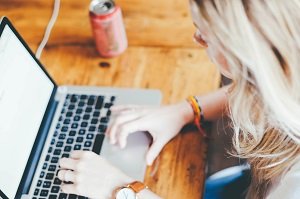 looking in detail at which candidates to accept. Tertiary institutions are looking beyond the marks or grades of each applicant, they are looking for deeper insights as to whether the candidates accepted will excel in the study of psychology and make a material contribution to the profession.
In this article, we will take a look at some of the unique aspects of the psychology personal statement. We will share with you some tips on how to structure your personal statement, the things that you should include, and some examples of the types of things that you may want to say in order to stand out from the rest of the candidates competing for the available positions.
1. Describe Why You Wish to Pursue a Career in Psychology
It is helpful if you can articulate what draws you to a career in this field. Try and demonstrate an understanding of the profession, demonstrate that you know what is involved in being a psychologist.
2. Describe Why This Specific Course Appeals to You
If you are competing against a lot of other candidates for a limited number of spaces, then you need to demonstrate to the assessors that you have researched the courses available, that you have selected their course for a specific reason, that you are confident that this course will give you the training you need to progress your career.
3. Describe Your Previous Academic Performance That Is Relevant to This Course
This is an opportunity to not just talk about your grades or the marks that you have achieved in previous studies but also to demonstrate that this is a natural progression for your academic career.
4. Describe the Personal Skills and Experiences That Make You a Suitable Candidate for This Course
Try and demonstrate that you have an emotional connection to the career that you are pursuing. You need to have a personal reason to want to study this course. What makes you want to be a psychologist?
5. Seek Feedback on Your Personal Statement
Make sure that you get your personal statement professionally proofread, and that you also seem objective feedback regarding the quality of what you have written.
Possibly, the most important thing to remember about your psychology personal statement writing is that it should be about you. While it is important to get advice and expertise on how to make your personal statement as compelling as possible, what you must not do is to try and copy a personal statement that someone else has written. Your personal statement has to be authentic, it has to feel like it has been written by a real person, a person who really wants to study psychology and enter the profession. With a bit of thought and efforts, you could soon be starting the psychology course that you aspire to.