3 Differences between a University Book Report and Book Review
It usually happens that university students are tested in writing a book review but too often they end up writing a book report instead. The problem is that most students don't know the difference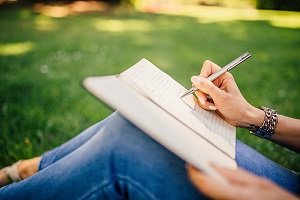 between a university book report and book review. The surprise of failing in an assignment that you were certainly sure to score highly can be overwhelming.
It is a good idea to make sense of a task before getting started. According to the Executive Function Handout Series about a task initiation, students are able to complete a task successfully, once they get going, if only they have explicit instructions about an assignment. Asked to write a book review or book report but can't understand the difference? We are to explain.
1.  The Purpose of a Book Report and a Book Review
Despite the conjoint word a book in the phrases a book report and book review, both types of writing are dedicated to a book but they are aimed at different outcomes. So, it is important not to confuse the purposes of writing to get desirable results.
What is a book report? It is a summary that gives the information about an author and a book content. In other words, it is a brief summary of the story, character, setting and plot. It is possible to write a book report if you read a book in question and understand everything in it.
What is a book review? It is an in-depth analysis and critical evaluation of a book. It brings a rather new insight onto a book content than simply narrates it. So, this assignment requires more special skills – to narrate coherently, think deeply and analyse in a critical manner.
2.  The Structure of a Book Report and a Book Review
Both a book report and book review can present the same book but the fact is the two differ in the structure. That's why very low marks can be given if a paper is incorrectly organized.
What is the Structure of a Book Report? As it is supposed to give enough info about a book and let readers decide whether it is interesting or not, follow such a structure in a book report:
Introduction should contain information about an author, a title of a book, the number of pages and the bibliographic information (the name of a publisher, the year of publication, the book edition etc.)
The body should have a minimum of 3 paragraphs where you present main characters, a plot and summary of a book.
Conclusion should contain your overall impressions about the book and answer if you would recommend it to others.
What is the Structure of a Book Review? Writing a book report instead of a book review is viewed by most examiners as trying to take a shortcut. However, it is more specialized since you judge the book based on how you understand it citing evidence from the book. On Wendy Laura Belcher's advice, an associate professor in the Princeton University, it is better to stick to the following structure:
The first part of a book review is similar to that of a book review. You introduce the bibliographic information (a title, an author, a publisher, etc.)
In the second part you have to state two theses. One from the author as illustrated in the book and another being your own thesis based on what you find after reading the book.
The third part is devoted to the critical analysis and evaluation. You have to analyze and evaluate the themes and setting of a book based on the author's perspective as well as how you understand them.
In the final part you should sum up everything and state your point of view. The evidence you presented earlier should guide you on how you conclude. No new evidence should be submitted in the conclusion.
3.  The Word Count of a Book Report and Book Review
No much emphasis is placed on the length. However, on average a book review is expected to be no less than 750 words whereas with a book report the minimum word count is 500 words. You're recommended to specify all paper requirements before you settle down to your homework.
In fact, there is nothing stopping you from scoring highly in either a book review or a book report you can buy online. Especially, when you're supported by our quick professional help in writing. Just contact us 24/7 and get out there or sleep well while the high-quality works are being prepared for you.