Top 7 Criteria for Judging Your Law Personal Statement
One of the entry requirements for any course is writing a personal statement. This part of application is required by many universities for the reason that many students apply with the same grades. The question appears "How to distinguish those potential students who is really agreeable for a particular course?" For that purpose, most colleges and universities make a practice of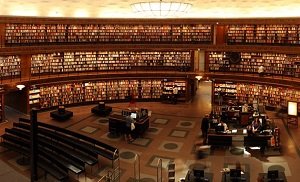 writing personal statements by applicants, thereby asking – write us a personal statement and we'll see who you are.
So, you have your Law personal statement written and you want to determine if it is worth sending to the university of your choice or not. More often than not, what seems like a quality statement at first, can turn out to lack several crucial points. Review carefully your writing and judge its content and structure according to the criteria suggested by admissions tutors.
1.  Your Admission Essay Must Be Well-Structured
A well-structured essay is considered to have a clear and logic framework. The aim is to stick to the way of writing in which all the parts of essay are connected with each other and form a whole. So, what are these parts of a good personal statement for a Law course?
Introduction is a part where you need to explain the reasons why you want to study Law at university. In other words, show that you are strongly motivated to learn the subject. Observe 5 reasons to love studying law given by the Guardian.
Body should be devoted to your work experience. Your experience should be law-related. Writing about extracurricular activities, during which you were debating over the human rights, volunteering for giving free legal advice comes in handy. The aim is to demonstrate that you're hard-working.
Conclusion contains the key points you come to concerning your future in the profession. Strong motivation, experience in the legal profession lead you to working towards the specific goals. Share them with admissions coordinators.
2.  Introduction of Your Personal Statement Must Be Memorable
The first paragraph of your personal statement has to stand out and capture the reader's attention immediately. Keep in mind that the main answer, the question to which will be searched by admissions officers in your Law personal statement, is "why law interests you?". So, don't remain this question unanswered in the introduction. At the Student Room, you can find the good examples of law personal statements.
3.  Your Personal Statement Must Feature Your Real Merits
It is quite common for students to exaggerate their achievements in order to impress their tutors. Avoid painting a rosy picture as administrators are able to identify if the achievements are a little grand to be true. You're recommended to achieve success, which you tend to describe in the personal statement, before the interview with admissions officers.
4.  Your Evidence Must Be Underpinned with Relevant Facts
Many Law professors advise students to avoid talking about criminal justice in their statements as it is very different from Law. Moreover, you can be aware of not all details. They also encourage students to use relevant real-life examples in their statements when discussing cases that inspired you to pursue the career in Law.
5.  Your Personal Statement Must Suit the Requirements
The Princeton Review highlights the importance of delivering your law personal statement as required by each school you apply to as. Writing multiple statements is not ideal. The best trick is to adjust your original statement and make it suitable according to each specific institution requirements. For example, the University of Washington provides with different types of an admission essay their admission committee wants to see.
6.  Your Personal Statement Must Be Unique
Your statement should contain detailed reasons for your degree choice and a brief but adequate explanation why you should study Law at that particular school. Ensure that your statement is not filled with common terms like "passion" or cliché reasons why you are a right fit for the program. It should also not contain slang terms or casual words like "awesome". In addition to this, you should use tools online to check for plagiarism and similarities with other statements before submitting yours.
7.  Your Personal Statement Must Be Free of Mistakes
If you ignore this point, you risk being ignored by admissions officers. Mistakes are bound to happen sometimes, but not in your personal statement. Their occurence can say about the lack of diligence, attention and knowledge. The good idea is to double check your paper, even better, triple check in order to be sure that it doesn't contain any grammar, spelling and punctuation mistakes. The common typos are "your" instead of "you're" or "then" instead of "than"., etc. Be attentive while writing and more attentive while proofreading.
A well-written Law personal statement raises your chances of being accepted into university of your dream. Keep the statement simple, personal and free of the tiniest mistakes. Do it yourself or with the help of our experienced academic writers. We're open to you 24/7 to make your personal statement eye-catching.