Top 5 Worst Sources to Find Professional Writers for Hire
When it comes to dealing with academic papers, students often search for professional writers for hire to help them cope with their assignments. The first thing that they pay attention to is the price, and it becomes their biggest problem. While it is possible to find a good writer for a low cost, you have to search for them thoroughly. There are many questionable sources that would be happy to take your money and give you a plagiarized paper (or nothing!) in return. Watch out for the following 5 worst sources to find professional writers for hire.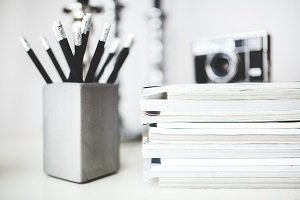 1. Social Networks
Don't look for writers on social networks. Writers promoting themselves on social media are less likely to be reliable. While you may be able to read "reviews," these can easily be fabricated by friends of the self-proclaimed writer or by fake social media accounts that the writer has created him/herself. It is quite tempting to hire an 'experienced' writer while you're browsing Facebook, but the moments you save will pale in comparison to the headache of getting back a poor quality paper.
2. Forums
Don't hire a writer from an unreliable forum. If you can't read reviews about writers' previous works, if they demand full payment in advance, or if they refuse to provide you with a formal contract, then you risk to throw away your money for nothing. Instead, look on platforms that provide you with a resume for each writer, reviews from their past clients, and a guarantee that you'll be satisfied with their work before you pay them.
3. Friends of the Friends
Don't hire a writer who's been recommended by a friend (or worse, by a friend of a friend). Every person is happy to speak well of their friends, but they may not be really good at the kind of writing you are looking for. This creates a doubly awkward situation. First, you will feel bitterly toward the friend who gave you a poor recommendation, and then, you will have a poor quality paper that you spent good money on, but can't turn in. It is uncomfortable for everyone involved.
4. Suspicious Websites
Don't hire a writer from a reputable platform who's sent you a generic application. If you've found a reputable website to hire a writer, but then they have sent you an impersonal application, they may not be as well suited to write your paper as you might hope. What you want to see is a personal note that indicates that they understand the requirements of your paper and have experience with writing such type of paper in the past. If you get a generic application from an otherwise promising profile, considering sending them a follow-up message to get samples of their work.
5. Job Board
Don't hire a writer from Craigslist or another local job board. Professional writers have their own website, or at the very least, their own profile on a reputable marketplace for clients to match with writers. If a writer is posting on Craigslist, they may be desperate for money as well as too happy to make false claims about their abilities. It's a great place to get a used bike or kitchen table, but the worst place to find a trusted ally in getting your writing assignments completed.
Be aware of all the traps that you can get into. Do not allow the self-proclaimed writers spoil your grades as well as your reputation. Seek for reliable sources to hire truly professional writers for your pieces.