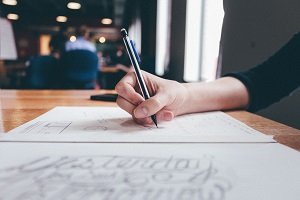 When you want to find a job, you need to be able to showcase all the skills that prove your erudition. This means that you have to provide the employer with a great resume. However, resume writing can be a bit tricky, especially, if you do not have much experience with it.
You have to highlight all your skills that make you a qualified applicant, without being tedious. It is quite a difficult issue, but there is nothing impossible.
Luckily, there is a solution – you can hire a professional resume writer to help you out. There are some benefits that you are going to gain, while working with a professional writer.
Want to be on the competitive edge and get the job of your dreams? Writing step by step will help you compose a job-winning resume!
Follow these recommendations, discover useful tips, and use them to make a great CV!
Step 1. Decide what kind of job you are looking for and determine whether your skills are suitable for it.
Step 2. Make sure your resume has a clear structure. Divide it into the following parts:
objective,
personal details,
education,
work experience,
skills,
foreign languages,
hobbies and interests,
references.
Step 3. Complete each part with suitable information.
 Objective is one of key parts of your CV. Formulate the exact goal for your job search and professional intentions. The way you express why you want to get this or that job is likely to make the HR Manager choose your candidacy and invite you to the interview.