Poetry Writing Courses for International Students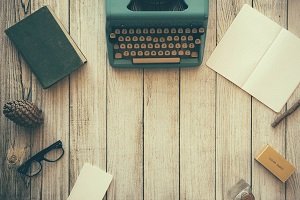 People usually write poems because they want to capture a moment or certain emotion they have experienced. Poetry employs a different approach to communication with the reader. This genre of literature has its own devices and techniques to convey your experience to the audience. Practice makes perfect, but if you write poems, or at least tried to, you know that prior knowledge of these techniques is extremely helpful.
Here is a list of courses that will help you start the journey into poetry, improve your skills as a writer and publish your work. Some of the courses are free and some of them are paid, but all of them are online, and thus, suitable for international students.
"What is poetry?" from OpenLearn is a free course, a popular platform for online studies. It is great for beginners as it covers the basics, teaches how to use writing techniques and literary devices. This course is designed for people who wish to start writing poems, but for some reason keep postponing. It can help you realize what stops you from writing, and free your imagination.
"Poetry writing" form Gotham Writers is useful for those who can't find their way with words. The course teaches how to make the most powerful impact on the reader, but also addresses the forms of poetry and writing techniques. This course is also held in New York, so you can take it in person if you live near this location, or if you are going to visit the city in time of their workshop.
"Writing poetry" from University of Oxford focuses on writing devices and how to use them. If you trust university education more than private courses, than this course might be better for you. After completing it, you will feel more confident in your writing skills, learn different types of verse forms and poetic structures.
"Poetry writing course" from London School of Journalism consists of 8 lessons. It is a complete course that walks you through from the basics to getting published. If you want to find your personal style this one is definitely for you.
"ENGL 310: Modern Poetry" is one of the introductory courses from Yale University. It consists of 25 free lectures and an exam. The course is useful for people who would like to get acquainted with authors of modern poetry and find inspiration in their writing.
"Writing and reading poetry", interestingly enough, is yet another poetry writing course from Massachusetts Institute of Technology. It has an emphasis on practice of making poetry and analyzing 20th century poetry. This course is more useful for students, who already know everything in theory and want to start practicing.
If you want to start writing poems or you do, but feel like something is missing from your work, or you just can't get published for some reason, take up an online course. Fill the gaps in your knowledge or skills.
On another note, in an auditorium, you will have to share your progress with a bunch of other students. If you are a beginner and feel intimidated with taking a creative group course, an online programme is a good place to start.
Visit our trustworthy writing service to buy essays online if you need help with writing your academic papers.