A speech writer is responsible for writing speeches for public either on the freelance basis or within a company holding the appropriate working position. Despite the popular opinion, not only politics use these type of services. Thus, speech writer can help at the public event, business meeting, debates, wedding, birthday, or even bar mitzvah. Speech writing requires excellent language skills, erudition, and understanding psychology. However, once you decided to obtain this profession, there are few specific tips on how to become a speech writer.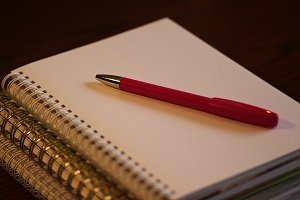 Speech writing can become a challenging endeavor for both a beginner and an experienced writer. Writing a speech is a peculiar skill that differs a lot from fiction or journalism. Thus, the first task of the speech is to directly address to the target audience summoning to action or sympathy. If the audience is not touched with the words from the stage, it means that the speech is ineffective, therefore, the goal is not achieved. That is why, if you want to become a successful speech writer, you have to develop your skills in psychology, linguistic, politics, culture, and many other fields depending on the topic of your speech.
Usually, writers consider typical speech-writers as people who write only for politicians. This is a false conclusion owing to the fact that speeches are required in various situations. For instance, business executives, athletes, philanthropists, PR agents also need strong speeches in order to be within the public focus as well as in the middle of attention of the employers.
There are some practical recommendations on how to become a speech writer:
Gain insight into the related field. A professional speech writer is a credible writer and it has to be proven. University degree in English, communications, journalism, and political science are all related to having the best writing skills which are literacy, quick typing, and ability to make writing structured and understandable.
Start volunteering. In this way, an incentive writer can offer to write speeches for community groups on the free basis. Thus, it is possible to tailor writing skills and find out typical mistakes which can be revealed by other people who ordered certain speech.
Get acquainted with the right people. Consequently, frequent writing will turn attention of the people who can provide career help in future and get new orders.
Seek for speech writers who can provide mentorship and transcend some experience on your writing. All in all, speech writing relies on experience, and the best adviser is the practicing writer who knows all the current tendencies in public perception.
Read reliable manuals, tutorials, or even researches on the topic of speech writing. There is a lot of literature about effective writing from experts in the field. Find inspiration in advertising where you have only a few words to deliver a message to the audience. Learn more about psychological linguistics, this realm contains valuable ideas to improve your writing.
Try to analyze. Analyze the famous speeches on your own, providing the explanation of the success of the speech. After that, compare own analysis to the one, made by a professional. Look into history, because there are many fateful speeches that influenced our society. Nevertheless, track modern time and listen to the speeches of present world leaders on current events, be attentive to every detail.
A successful speech can change the world history. However, a sincere wedding speech can change a small family history, which is a great success as well. Being a professional speech writer requires a constant education in a variety of fields, but what really matters is the talent to influence people's minds only with words.