7 Points That Will Help You Geography Coursework Stand Out from the Crowd
Taking a class in college involves a lot of hard work in different areas. One of those is to complete a coursework following all the demands. This activity takes considerable time and should not be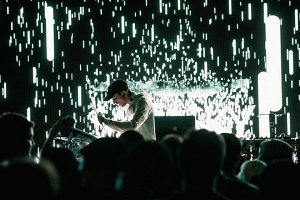 rushed. Here are some useful tips to write a brilliant geography coursework.
1.  Know the Purpose
A coursework is assigned to show what you know. Though, this is an overall purpose of any coursework. But, it is important to know the reasoning behind a specific assignment. What exactly is it asking you to do? What questions do you need to answer in your geography coursework? If you answer these questions you are more likely to compose a piece of writing that involves readers in the problem.
2.  Create a Plan
Once you become aware of the purpose, the next step is to figure out how to achieve it. You need to create an outline for your writing assignment. It allows you to think of each separate part of a coursework. Besides, background reading is necessary to gather additional valuable sources for your geography coursework if you tend to create an impressive paper. Such a plan will help you fuel the audience's interest providing some new information in portions and then, giving the solution.
3.  Don't Plagiarize
Talking about sources, when you use them, you need to make sure that you aren't copying. A coursework that isn't copied will help it stand out from the rest. If you do use specific quotes or information, make sure to cite them correctly according to a formatting style. Proper citations will not only help you avoid problems with the law but also will help you make readers interested in the issue – you will provide them with the sources they may also go through to learn the problem deeper! Isn't it a great idea to help your readers get some new knowledge?
4.  Divide and Conquer
Even though it's one assignment, a coursework is recommended to divide into different stages. Breaking an assignment down is really helpful because it will be simpler to pass through each small stage separately than all together. Since all the small steps lead to the big success, in no time, you'll have your coursework all done! In this case, you keep your audience focused on the issue as they do not lose the interest – they get an issue and the solution in advance. If you keep the answer to the question until the very end – you risk your audience getting bored and no waiting for the verdict.
5.  Give it Your All
To really make your geography coursework stand out, you need to devote 100% of your efforts. Try changing your mindset. Imagine that you are handing in the assignment to the President of the United States. Would it look different? Putting forth your biggest efforts will be highly appreciated.
6.  Go to Class!
The very best way to succeed in a coursework is to miss NO classes. Take useful notes while you are present in a class. Being in constant and active exposure to the material on geography will greatly aid you when you have an assignment because you will have a lot of background knowledge. You can impress your teacher with including ideas that could have only been learned from class lectures.
7.  Check Your Work
Many students tend to complete an assignment and hand it in. This is actually a wrong way to do. You need to complete a paper, check it and then, hand it in. The extra step of checking the work is very important. It shows that you care about your craft and that you have spent the time to do it the best. Of course, you do NOT want your paper stand out from the crowd for it has a lot of grammar, punctuation, and stylistic mistakes, right?
If you want to receive some professional help in correcting mistakes, you can ask a custom coursework writing service for aid. The team of qualified editors will help you make your coursework top-notch and get you the best grades.