PhD at Boston University: 8 Geography Dissertation Requirements You Have to Meet at Any Cost
Interested in completing a PhD geography dissertation at Boston University? That's great! We're ready to provide you with all the information you could possibly need to know about its requirements.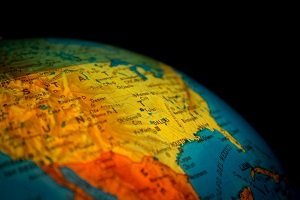 Firstly, Boston University is a great choice to do a geography PhD because is it a leading research institution.
A PhD is considered to be prestigious, but it requires a lot of work and efforts to be completed the right way. Everyone has its own requirements. We're going to introduce the PhD requirements at Boston University:
According to the Geography program, students are to complete 16 courses. This works out to 64 credits. Credit transfers are possible and should be worked out with an advisor.
As a part of the 64 credits, CAS GE 516 Multivariate Analysis for Geographers (or equivalent) must be taken.
Two analytical methods courses are also a part of the core requirements for the geography dissertation.
One course (preferably more) must be taken in a similar field outside of the department.
Towards the end of the term of a coursework, students have to pass a qualifying exam. This exam is two-part. There is a written and oral examination. The written one is on two large fields of geography. The oral one is done after students' work (papers, other coursework exams, theses, etc.) has been reviewed by a committee.
In order to demonstrate their capability of an independent study, a dissertation must be finished. The research prospectus and a proposal for this are expected. Then, a final oral exam is given for a student to defend the dissertation.
Sometime after six courses have been finished and before the entire 16 courses are complete, a research paper and its presentation must be given to the department. This is a separate stage from the dissertation but is still required.
During this program, students are expected to give, at least, one colloquium presentation with the purpose of showing progress in their research.
This is the outline of the requirements for getting a PhD in Geography at the Boston University. The dissertation is a necessary and important part of this process. And, you should be ready to follow all these rules. Each one has even further requirements, but don't get overwhelmed. Take every one step by step; the staff and professors at the university are there to help you.
Speak to your fellow students as well. They are going through the same thing and are a helpful source of the dissertation requirements. You could even make lifelong friends or networking connections for when you get out of school.
A geography dissertation is a serious undertaking and we wish you the best of luck with it! To double-check that you have met all the requirements when you have finished writing your paper, you could get further help from a writing service to get custom written dissertations online.