5 TEDx Videos Can Inspire You to Write Your Successful Philosophy Personal Statement
Most of us like to indulge in philosophizing with regard to different issues – principles of human behavior, social interaction, cultural influences and so on. Someone can decide to take it a step further – to get a degree in Philosophy. Want to connect your life with one of the oldest academic discipline in the world? Great! For example, the students from the Lehigh University don't regret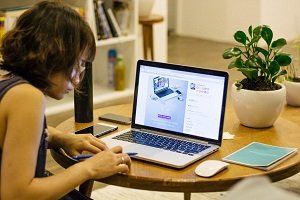 studying Philosophy. There are many benefits from this subject – critical thinking skills, opinion expressing skills, effective writing skills.
According to the QS World University Rankings by Subject 2018: Philosophy, top universities in America is the University of Pittsburgh and in the UK – the University of Oxford. Want to be admitted to them? As a student applying to study Philosophy at university, you should write a clear and accurate personal statement. It can be a representation of your love, interest, and commitment to the subject.
Regardless of how well you do during high school years, a poorly constructed personal statement can ruin your chances of being accepted into your the Philosophy course. So, it is important to make time to write a personal statement that would captivate the admissions officers, and make a positive impression about you as a potential student at their school. How to set yourself up for writing a philosophy personal statement?
Draw Much of Inspiration from the TEDx Speakers
A collection of TED Talks on the topic of philosophy offers you a vast variety of ideas you can use in your personal statement. These talks are given by professional philosophers who have previous experience with writing their own personal statements and who gained years of experience working in the field.
Each talk offers a unique insight into various crucial global topics that can be inspirational for you.
As a high school student, these videos act as introductory mediums for the subject and offer real-life experiences and examples that you can use in your statement. Granted, you are required to write unique and honest personal experiences, motivations and abilities but you can use key lessons taught in TED videos as guiding tools.
The following is a list of ideas for your philosophy personal statement based on TED videos:
Analyze where your ideas as a future philosopher come from and how they can influence your research in university.
Use the talk on 'how we make choices' as a guideline to describe how you made the choice to pursue Philosophy.
Explore who you are and explain how you as an individual will contribute to the program and Philosophy in general.
When writing your personal statement, it is important to show your passion for the subject as opposed to simply mentioning it. What does admissions committee look for? It is a statement that is honest, unique and one that shows a commitment to Philosophy as more than just a university major. Get the best Philosophy personal statements written by our professionals. Supply yourself with a good example of writing that contributes surely to your success.