2 Minute Presentation Topics on Modern Architecture
If you are tasked with giving a presentation on modern architecture, you have the unique opportunity to introduce a not well known aspect of buildings and their history. While 2 minutes are not that long, it is still long enough to give your classmates an introduction to one aspect of architecture you might find fascinating.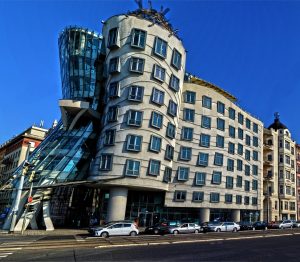 If you are in need of 2 minute presentation topics on modern architecture then consider the list of 20 topics below:
How Social Housing Architecture Is Changing
Urban Redevelopment: Architectural Assessments and Change
The Role Played by the Church of England in Maintaining National Architecture
Preserving National Heritage: How Modern Architecture Must Remake Historic Buildings
Global Cultural Spaces: How Architecture Reflects Identity
Sustained Buildings: Combining Nature and Architecture
University Architecture and Design: The Search for Modern Perfection
The Rich Decoration of Venetian Style Architecture
Victorian-Edwardian Styles of Modern Architecture
What Changing Architectural Styles Tell about the Civic Pride in Modern Architecture
The Political Aesthetic of Foster's Dome
The Americanization of British Urban Architecture
Reinventing Civic Design with Modern Architecture
Environmentally Friendly Architecture: How Modern Utilities Have Changed Architectural Standards
Clean Lines Creating Challenges for Modern Maintenance
The Influence of Islam on the Architecture of Turkey: How Changing Rulers Changed the Construction
The Influence of Christianity on Architecture: The Incorporation of Religious Artwork on Public Buildings
The Geometric Shapes Used in Islamic Construction: How Interior Designs Reflect Internal Beliefs
The Decline of Modern Architecture
How Architecture Expresses More than Structure: The Historical Lessons Hidden in Each Building
The first thing you must note is that nearly all academic writing is opinionated to some degree, meaning that no matter what you are writing, your goal is to present your opinion, often supported with facts. That being said, when writing on this particular topic, your goal is to present enough facts to support your point of view.
Once you have a topic, you must start writing out the key points you want to cover. By writing a short draft or outline the same as you would do in an essay, you can review what you have and time your speech before you stand up in front of the class.
Editing is important, but you should not rush it. Start at least 24 hours after you produce your first draft. In addition to this you want to make sure that your sentences flow smoothly and all of your thoughts or ideas are properly connected. You want to finally look over everything for spelling or grammar mistakes. Print out a copy too! Reading it out loud gives you the opportunity to catch smaller errors that might have gone otherwise unnoticed. Having the red pen with you allows you to write down immediately what areas need to be fixed so that once you are done, you can go back and make any necessary changes before printing out your final copy.
Our professional custom writing company is a good PowerPoint presentation maker available for students. All you need is to place your order at our website.