Students Are the Best Audience for Who to Write a Book at College
If you are a student and have decided to become a writer, you must consider each step carefully. Becoming a famous writer does not happen overnight. You may not know who to write a book for. As you are a college student, it makes sense to write for the student audience. If you are interested in writing novels, it is a good idea to start with something a bit easier, like tutorials for your fellow mates. This way, you can listen to feedback, find and develop your own style in writing. Here are five topics to write about in order to engage the student audience.
1. How to Become an Expert in Academic Writing
All college students have to write papers on one subject or another. Some students find writing papers extremely difficult and stressful, so writing on academic issues is a great idea at college.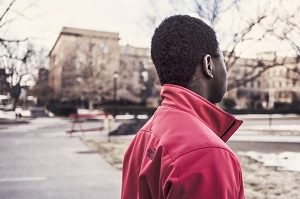 Walk your fellow students through the different aspects of writing: brainstorming a topic, creating the first draft, then proofreading and editing. Include tips on styling, organization, vocabulary usage, perhaps even grammar and punctuation. Your readers are sure to appreciate the comprehensive guide on academic writing.
2. Problems of Student Life and How to Cope with Them
Student life is complicated, so a book about how to cope with college successfully could be a real winner within the student audience. Think about problems you have experienced as a student and how you have solved them. Also you can give practical advice about college, supplying with entertaining stories of your own experience.
You can write about typical college student problems, like living on a student budget, adjusting to life in college, dealing with a roommate and living in dorms, eating at the dining halls, etc.
3. How to Become an "A" Student
Balancing grades, living in society and adjusting to a new place is pretty challenging, isn't it? Thus, you could write a book concerning these issues. Such a guide surely will be helpful for a plenty of students. A comprehensive guide on choosing classes and professors, studying for college exams will be a real hit within college students.
4. Establishing Relations in College
All humans want to be in love and to build relationships, and college students are not an exception. Dating in college can be complicated experience, so many students will be engaged to read a guide on how to make connections with the opposite sex.
Fill your book with funny stories about your own dating experience, or ask your close friends to share their experience with you and include their best stories.
5. A Practical Guide for College
We have already discussed that the tips on how to deal with typical college problems will be the best idea for the book. Nevertheless, what about the guide for student everyday life, especially for newbies? First year students could use practical advice on how to register for classes, how to choose the best ones, how to ensure they are on track for their degrees, how to join a fraternity or sorority, maybe even how to do laundry! You could even gift such a guide for your college or university so people will know about you really fast and your fame will come faster!
If you are interested in becoming a novelist, here are a few topics you can write about to sharpen your writing skills, practice your own style, and find the target audience.