Where Can I Find Sources for My Research Paper or 7 Search Engines Used for Scientific Purposes
When it is time for writing research papers, students often do not know what to begin with. The first step is to find some sources for your paper, but these sources must be accurate and reliable. Here are seven search engines that will help you find credible information for your research paper.
The main benefit of Google Scholar is that it is extremely easy to use, since it functions just like the standard Google search engine.
The key difference is the quality and credibility of the sources Google Scholar provides. The specialized search engine filters out the most reliable scholarly results, so it includes many journal articles and other resources written by academics.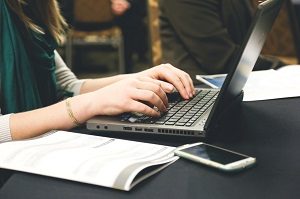 If you want a quick, easy, and reliable search engine, try using Google Scholar next time you have to write a research paper.
This UK-based search engine employs specialists that evaluate thousands of resources to help determine which are safe and credible for students to use.
In addition to filtering out unreliable and unnecessary sites, Intute offers 60 free tutorials from experts like librarians and college professors on how to develop your online research skills. This can be an excellent resource for freshmen in particular, who may have little or no experience with high-level researches.
Like other scholarly search engines, RefSeek filters out the thrum that crowds the Internet and brings credible sources to the forefront.
Designed specifically for students and other researchers, RefSeek allows you to search for only actual documents to help ensure that you have found the most credible information for your research paper.
4. Your School's Online Library
One of the best sources for writing your research paper is the school's online library. At most colleges and universities, you can visit your school library via your computer or mobile device.
Online libraries typically provide students with wonderful resources like credible online databases, eBooks, scholarly journal articles and periodicals.
iSeek is a simple search engine that functions similarly to Google. You type a question into the search engine or keywords related to your research topic.
Resources on the search engine include the information from universities and a variety of other sites. All commercial sites and sources are filtered out, and it shows only the most relevant, credible sources.
This search engine does not provide scholarly articles, but directs you to websites instead. However, it will link you to the most credible sites ending with .gov and .org.
The Internet Public Library also allows you to search by subject, and online librarians are available to help you find the most relevant sources for your research paper. If you're interested in websites more than scholarly articles, the Internet Public Library is a good search engine to direct you to the most reliable ones.
ERIC is a database that can be a bit more complex than some of the search engines listed above. However, it includes more specific search settings that can help you narrow your searching to the most useful information for your research paper.
With ERIC, you can limit your results to articles written only within a specific time period, and you can select articles that are peer reviews or full texts only. The full text option ensures that you will not find yourself intrigued by a scholarly article, only will receive a notification that you must pay $20 to continue reading.
If you do not mind a slightly more complicated search, ERIC can help you find some excellent and relevant resources for your research paper.
Check out the seven search engines we have shared with you here, and see which one works best for you. Each option listed here will help you find only the most credible, reliable, and accurate resources for your research paper. If you use these sites, you will never find yourself asking, "Where can I find sources for my research paper?" again.