What an Average Essay Writing Service Can Do for You
As a student, there are many more reasons to use an essay writing service beyond the quintessential plagiarism schemes where students pay a writer to produce a model paper for them.
While this is certainly something possible, it is just the tip of the iceberg.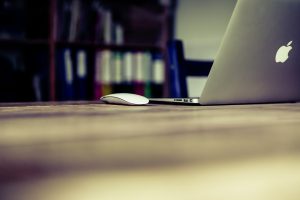 Using an essay writing service you can get:
Model Paper (Obviously)
Of course the first thing people think of is getting a model paper on their topic or type of an essay so that they can use that as an example. This is great because it often offers ideas for structure and for references students might want, which can cut down on research time.
Proofread/Edited Essay
One of the best reasons for working with a service is that they can edit or proofread content you produce. You can make sure you have citations properly formatted in APA or that your tenses remain the same throughout the text by working with a professional. You can avoid being marked down severely by doing this.
Topic Ideas for Academic Papers
If you are struggling to come up with a topic for your assignment, you can look to writing companies for lists of potential ideas.
Tips on How to Improve the Style and Content
With each draft of a paper you want to submit, an editor can look over your content for issues with style and content, helping you to ensure the first narrative essay you write or the first compare and contrast essay you produce is great and on point. This is a wonderful tool for students who are trying to complete an essay they have never done before.
Constructive Criticism
It can be difficult to get the constructive criticism you need from your teacher or from your classmates, especially if you only turn in your paper to your teacher and only receive a quick grade. If you use a writing service, they can give you the constructive criticism you need to make sure your final draft is perfect. This is great when you are working through a long term project.
Tips on How Your English Must Be Improved
You can submit drafts of work you have done or provide a portfolio of your recent work to a writing service. After this, they can review your work and give you tips on what things you should work to improve. This is great for second language learners. You might not realize that indefinite articles or past tense are problematic or that you have issues with them in each paper you write. But a writing service can review your work and highlight what areas you might want to improve for next time.
Again, an essay writing service can provide you with many forms of assistance as a student. You should not be so quick to judge what they have to provide especially when you will face many types of tasks as a student.