Understanding Essay Titles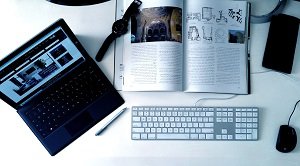 Today, it is rare that you would be given ready made essay titles. Usually what you get is an essay question or a prompt.
The main ingredient in a successful essay is understanding what you need to write about. Most essay questions contain four components: aspect, focus, instruction and subject. This formula works both ways, either you get a question which already contains these elements, or you get a paragraph of instructions and you have to come up with an essay title, based on them. Besides your topic, the title should convey the angle of your argument, context and what you need to do.
In this post, you will find out about the types of essay titles and what you should do with them.
Based on the instructional verb, we can identify 9 types of titles.
Analyze
You have to process related materials to find key evidence and important factors which influence the outcome. This means that you have to examine each piece of information you find and give the audience facts, instead of assumptions.
Example: The Importance of Higher Education
Compare and Contrast
These two often come in couple, because it is obvious that you will compare two points or elements to find both their similarities and differences. You can also explain the significance of the matching or opposing features you have found.
Example: Batman VS Superman: Do Only Gods Have Superpowers?
Describe
This one is probably the easiest to understand, as you only need to point out the state of things. No opinions or explanations are required. Your essay will be based on one of the five senses: what I see…, what I smell…, what I hear…, what I taste…, what I feel…
Example: A Day In the Life of a Blind Person
Discuss
If you get a discussion type of essay title, be prepared to choose a side. Identify the points of view on the subject, take one and argue for or against it using facts, examples and opposing views.
Example: Photo Realism: Is It Necessary?
Evaluate
Put on the teachers' shoes for a day. If you are asked to evaluate something, you will have to analyze the subject matter and identify its usefulness or insignificance.
Example: The Issue of Using Electronic Device on the Road
Examine
Here, you will have to take the subject under a microscope and look into the smallest details. It may be applied to people, events, different phenomena, and other elements.
Example: Examine the Methods of Preventing Water Pollution
Explain
This type of essay title usually begins with a how or a why. It means that the essay will either give instructions or expose an issue and make it clear why something is happening the way it does.
Example: Obesity in the USA
Justify
These topics are usually controversial in the course of a global discussion. You will have to find clear evidence to support the argument, explain why the phenomenon that you are defending has a place to be.
Example: Legalizing Abortions for Rape Victims
All in all, our service is always available online to provide students with custom essay writing help at a reasonable cost.