Types of College Homework Assignments That Take Most Time
If your academic obligations involve a lot of written work, you will appreciate that writing high quality, well-researched work on any subject takes an enormous amount of time. There are a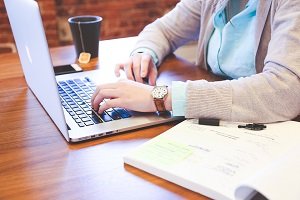 number of key steps when you are writing something like an essay or an assignment, once you have a sound understanding of your subject, you need to complete a literature review, any additional research that may be required, you then need to draft your work, have it proofread, and complete a final review to ensure that you have appropriately addressed the subject and met the assessment requirements.
One of the key factors that determine how long a specific essay or assignment is going to take you to be completed is the length that you have been asked to submit. While the complexity of the subject is also a key factor, whether you need to write two thousand words or fifty thousand words is a good indication of how best to prioritize and allocate time to the work that you need to get done. Your assignment or essay may take you anything from two hours to two weeks.
In this article, we are going to take a look at some of the different types of written assessments that you may encounter at college or university and give you a guide as to how long you should expect of them to take you to complete while also allowing time for your study/life balance.
1. Essays and Assignments in Humanities
Humanities is the study of history, politics, psychology, social science, and philosophy. The length of work required during your humanities studies will generally be determined by the stage of the course at which you are at. At the early stages of your degree, it is likely that the assessment requirements will be around 2,000 words per paper. On average, you should allocate a minimum of two hours to complete this length of work if it is a subject that you are familiar with, or longer if you will need to undertake research in order to address the assessment requirements.
2. Assessment Tasks in Science and Technology
In the more technical aspects of a study, the focus is often more on calculations than on the written words. Written assessments in these fields tend to be around 500 words. As a general rule, you should dedicate, at least, one hour to these assessment tasks.
3. Major Thesis Requirements
When it comes to your thesis or a major piece of written assessment, this is an undertaking that will generally take you months to complete. Most of the time is going to be spent doing the research and analysis required to underpin your assertion, but you should be drafting and writing your submission as you work through this process.
It is important that you do not let yourself feel overwhelmed by the mountain of work ahead of you. Prioritize where it is most valuable to spend your time, map out how you are going to use your time to complete the assessment requirements, and you will be well on your way to scoring the grades you need to achieve your academic aspirations. At AdvancedWriters you can buy homework online on any topic, and in any discipline you need.