Today, almost anyone who has an Internet connection can be a "pro" writer. If you search the web to find a helper for your academic paper, you are sure to face many self-proclaimed academic writers offering assistance and promising a high-quality work. It is hard to know who of these writers are credible and trustworthy. Of course, it is hard to choose the writer if you don't know much information about this person, and sometimes there are no reviews to help you make a decision. Choosing the wrong writer can be devastating for your finances as well as for your whole paper.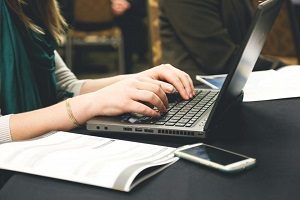 You don't want to end up with a late paper or have to pay a second writer to re-do the job. In order to avoid these issues, you need to search for the writer services you can trust. How can you determine which services are trustworthy? Keep reading to find out.
Use a Credible Website
One way to feel certain that you have selected a reliable writer is to use a credible source. Find companies or freelance websites that provide reviews and writer's previous clients' feedback. This feedback can help you hire a writer who has great experience in writing. Often, these sites also offer services like assistance negotiating client-writer disputes if it is needed.
On the other hand, you should avoid hiring writers through social networks. Most writers offering help via social networks are unreliable, or they can be scammers or fakes.