The survivor syndrome, or as it is sometimes called the survivor guilt, is a psychological disorder which first was discovered in in 1960s during the examination of Holocaust victims. Recently it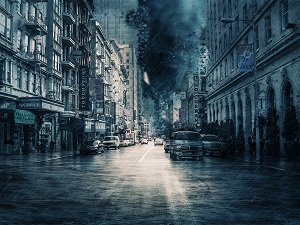 has been changed from a separate independent diagnosis to a symptom of PTSD (post-traumatic stress disorder). It usually appears after a person goes through a very stressful experience like a terrorist attack, war, or natural disaster. The most vivid symptoms of this mental condition are depression, sleep pattern disruptions, nightmares, anxiety, physical weakness, etc.
Why is studying this particular psychological disorder important? Just in 2017 there were massive floods in China (144 people killed) and Peru (150 people killed), an earthquake in Mexico (225 people killed), wildfires in California (40 people killed), hurricanes Irma and Harvey, naming just the biggest natural disasters. This topic will always be of great interest because we never know which catastrophe will happen tomorrow, and we must always be ready to handle the consequences and victims properly. That's why writing an essay on natural disasters covering PTSD and survivor guilt is significant not only for your academic success, but for the whole field of psychological studies in general. Moreover, it's essential to use the most up-to-date research findings and data. But don't worry about that – we've got it covered here.
Writing a good psychology essay is not an essay task, as it depends on adhering to appropriate psychology guidelines for writing. The psychology essay topic should be thoroughly researched with qualified and credible academic sources, such as reputable websites, peer-reviewed journals and other reputable publications. In addition, the essay should be properly formatted according to APA style, which is the most widely used writing style by psychology writers. This style is defined by the American Psychological Association (APA).
Choosing a Psychology Topic
Although you may be allowed to choose your own topic, the professor often assigns psychology essay topics to students. These topics are often in the form of research questions. If you choose the topic, make sure it is course relevant and one that is interesting to you. If it doesn't interest you, then chances are it won't interest your readers either.
Structuring the Psychology Essay
Be sure to follow all required guidelines given by the professor and ask questions if anything is unclear about the assignment.