Would you like to upgrade your English composition writing skills? If so, this composition writing guide can help.
Before you begin to write the paper there is some work you will need to do ahead of time to make the process run smoothly. Begin with reading the assignment. I know that is stating the obvious, but we thought we should throw it out there as there are a great deal of assignments where this critical step is missed.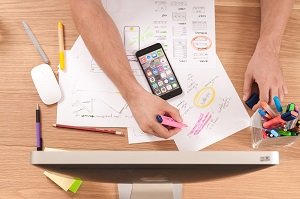 Necessary Writing Exercises to Perform Beforehand
Next, you can get out a notebook and begin writing. Not the actual composition, but just your thoughts about the paper. Think of it as a diary, it is for your eyes only, so write whatever you want. This is like a warm up before the big game because it gets your mind "worked out". It also helps to spur ideas because you are writing without the constraints and requirements of the assignment in mind.  This is also a good time to try out a web diagram or cluster bubble where you place your topic or main idea in a circle in center of the paper and draw lines out to other bubbles and write ideas or observations. Later you can go back and connect related ideas with other lines or "webs".