If you are considering hiring a professional writing service to complete an assignment for you, it's probably because you are feeling crunched for time. There are a number of reasons that this can happen. Maybe you have been given several large assignments that are all due at once, and it's just physically impossible to complete them all. Perhaps, you are in the midst of a crisis in your personal life, or you are overwhelmed with the demands from your off-campus job.
These are all valid reasons for seeking out the help of a professional assignment writing service.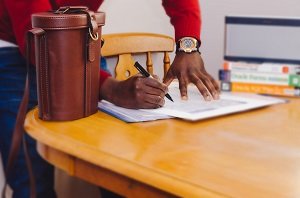 One thing to keep in mind is that you want to make sure that this service will in fact save your time. Check their credentials and testimonials to ensure that this really is a professional writing agency. There are lots of individuals who advertise themselves online as professional writers, but they are really amateurs. In this case, you may still end up wasting a lot of time with cumbersome edits.
Here are some ways in which the right professional writing service can save your time.