Sample Essay on the Defense Advanced Research Projects Agency
DARPA is an advanced research projects agency. This agency functions as a part of the Department of Defense for the United States. They are responsible for developing new technologies primarily for the use by the US military.
It was under President Dwight D Eisenhower that the organization was created at the beginning of 1958.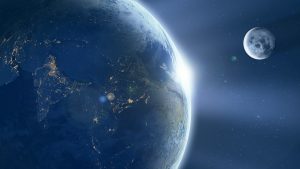 This organization was founded in order to research and develop projects which expanded what we knew of science and technology, something which was designed to go beyond our immediate military needs. The administration created the organization in response to the Soviet launching Sputnik, with the overarching goal of making sure the United States military would have more sophisticated technology than any potential enemies. In spite of the fact that the organization name has been changed multiple times the internal structure with this sole mission remains the same.
As time has moved forward the projects overseen by this organization have changed their focus on hypersonic research, aerospace planes, and strategic computing programs. Interstellar travel has become the main point of discussions of more recent symposiums.
This branch is independent from any other research associated with the military; rather than responding to the military chain of command it responds directly to the Department of Defense. As of right now, there are 240 personnel working for the entity and the budget is set at 3 billion dollars. Some of the projects funded by this organization have offered significant technological advances in things such as graphical user interfaces as well as computer networking.
The branch has many program offices all of which report to the director. Each program office covers a different project area. There is the Information Office, the Micro Systems Technology Office, the Tactical Technology Office, the Strategic Technology Office, the Adaptive Execution Office, the Defense Sciences Office, and the Biological Technologies Office.
Over the course of this nearly six decades long history, this organization has successfully completed many advanced research projects such as the wearable jetpack where soldiers could run at faster speeds, cancer research, a humanoid robots, technologies for the 6th generation jet fighters, anti-submarine warfare vessels, acoustic gunfire locators, combat zone surveillance cameras, reusable space transport, long-range anti-ship missiles, battery powered human exoskeletons, higher producing computer systems, lightweight autonomy, and ground technology. This of course is only a very limited list of all of the projects overseen by this organization.
Overall, what was started as a response to a potential Soviet threat has quickly become one of the most relied upon organizations for any scientific and technological related developments. With the overarching goal of remaining technologically advanced in comparison to potential enemies, the United States military has been able to successfully complete a multitude of projects under the 3 billion dollar budget for this branch all of which have garnered a great deal of success and even those which were not necessarily successful themselves offered information and insight essential to pursue additional avenues. This organization is something President Dwight D Eisenhower would be really proud of.
References:
Belfiore, Michael P. The Department Of Mad Scientists. [Washington, D.C.]: Smithsonian Books, 2009. Print.
Buehler, Martin, Karl Iagnemma, and Sanjiv Singh. The DARPA Urban Challenge. Berlin: Springer, 2009. Print.
DARPA Neural Network Study. Fairfax, Va., USA: AFCEA International Press, 1988. Print.
Drezner, Jeffrey A, Geoffrey Sommer, and Robert S Leonard. Innovative Management In The DARPA High Altitude Endurance Unmanned Aerial Vehicle Program. Santa Monica, CA: RAND, 1999. Print.
Jacobsen, Annie. The Pentagon's Brain. Print.
Roland, Alex and Philip Shiman. Strategic Computing. Cambridge, Mass.: MIT Press, 2002. Print.
Rouff, Chris and Michael G Hinchey. Experience From The DARPA Urban Challenge. London: Springer-Verlag London Limited, 2012. Print.