Quality Essay Writing: Do You Need Proofreading or Editing?
When writing an essay we understand there are many factors you must consider. But when you opt for using a writing service to get some help with polishing your writing, a critical factor to consider is the difference between proofreading and editing. Knowing the difference between these correcting processes, and what to expect from each service will help you obtain the essay you desire.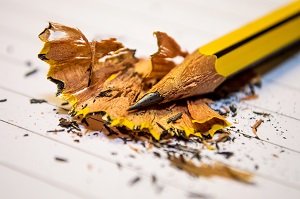 Academic services can vary in price and nature. In order to best manage your expenses and expectations, we would like to take a moment to explain the difference between proofreading and editing. This will assist you in choosing the service you need.
Most people employed in the writing professions realize that an edited document will still need proofreading. Editing deals with issues of style and flow, whereas proofreading relates to grammatical correctness, spelling and punctuation.
The Mechanics of Proofreading
Proofreading is usually reserved for the final draft of a document before it is printed, submitted or published. Proofreading generally takes place after editing so that all final corrections can take place, including corrections to the edited material.
Proofreading covers three basic areas; spelling, grammar and punctuation. It also includes typos and in some cases, the regional use of language.  In order to interpret a proofread document you should familiarize yourself with proofreaders' marks which can be found using a Google search.
Proofreading and editing require a different mindset as proofreading, as a task, is very literal and relies on rules and regulations. Editing requires creative and critical thinking and uses a different area of the mind to accomplish the task, making proofreading and editing very hard to accomplish at the same time.
The Art of Editing
Editing is an art which deals with enhancing the style and flow of the written piece. Editing does not occur at the end of the writing process. Since it deals with style, it makes sense to use an editing service while the writing is underway, after you have your main ideas solidified.
Editing can include condensing ideas, clarifying thoughts, rewriting sections and making sure the ideas expressed make sense. An editor will focus on keeping the writing concise and understandable, ensuring the document has a logical flow and progression. They may move pieces of the writing around, cut out redundant material and even have the license to add material as they see fit.
Because editing takes creativity, critical thinking, rewriting and more effort then proofreading you can expect to receive a higher quality paper if editing is used before proofreading. You can also expect the price of editing to reflect the work it involves. As the saying goes "You get what you pay for", and it applies in writing just like in any other industry.
Quality essay writing necessitates editing and proofreading. They are both important components of the writing process. If you are confident in you grasp of English and have consistently received high marks for your writing style from teachers and professors, you may benefit from the time savings found with proofreading alone. If you find writing is not your strongest subject, or if you are a non native English speaker, you will likely benefit from both editing and proofreading services.
At AdvancedWriters.com you can order quality custom essays written by top-rated academic experts.