Popular, but NOT Working Tips from Professional Resume Writing Services
When you want to get a new job, you know about your personal intentions and the exact reasons you want to work for a particular company.
In an attempt to write a perfect resume, you many go ahead to check out tips provided online by professional resume writing services. While some of these tips may be awesome, some are quite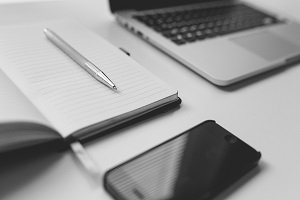 harmful. Below is a list of some bad tips published by different resume writing services.
Tip 1: Don't Write an Objective Statement
Employers do read your resume objective, and over and over again, they go through vague important issues like career objective. When you are attempting to build a career, or even if it's a horizontal career change, you have to give employers something that focuses on their needs as well as on your own. Such as: "A challenging marketing position that permits me to contribute my abilities and skills in fundraising for nonprofits." However, an objective statement may simply be a waste of valuable space, particularly if you're applying to a PR firm as a PR rep.
Tip 2: Highlighting Duties
It's quite easy to slip into a mode where you basically list job duties in your resume. For instance: Attended group and recorded minutes; worked with kids in a daycare setting.
Employers, however, care less about what you've done as much as what you achieved in your various activities. They're looking for statements like:
Utilized laptop to record minutes of weekly meetings and assembled them in a Microsoft Word-based document for future reference. Developed three daily exercises for preschool-age kids and set them up for a 10-minute holiday program performance.
Tip 3: Make It Simple Short
Regardless of what you may read or hear, there are no genuine principles governing resume length because it will be read by individuals who have different preferences and expectations where resumes are concerned.
That doesn't mean you should start sending out five-page resumes. You usually need to constrain yourself to a maximum of two pages. You may, however, use one page if it seems working.
Alternately, in a bid to make your resume fit to an arbitrary one-page standard, don't cut the meat out of it.
Tip 4: Highlight Your Most Relevant Experiences
It's absolutely wrong to state that "making your resume demonstrate you have only the specific skills, and achievements important to carry out the job, makes it simple for the hiring manager to see why you're the right fit." You might be surprised, but companies don't hire resumes, they hire people. You don't know whether HR manager wants to see you volunteering for an organization or being the students' union president of your college. And while the hiring manager sees this in your fellow applicant, that fellow applicant gets the job ahead of you. Of course, it doesn't mean you should list everything you have ever done in your life, but there is no point in deciding whether something you are proud of is relevant to the position you want to get.
Tip 5: Do not Attempt a "One–size–fits–all" Approach
It might be a rule of resume writing that you should send a different version for each job you apply to, tailored and targeted according to the position (a fallacious rule, though). Create a one-size-fits-all resume to send to all employers, rather than waste time separating your skillset. At the same time, spending extra minutes on developing a separate cover letter for different organizations is a really cool idea. In this cover letter, you can emphasize some of your skills making you the best choice for this position.
Tip 6: Don't Steal the Exact Wording of the Job Description
Who says this??? If a company says it's looking for applicants who "have a diverse knowledge of programming languages" and "learn rapidly," it may be wise to find a way of paraphrasing it, however, it is wiser to sneak it in subtly. Don't be shocked that some companies will use that as a keyword in screening applicants, especially if they are numerous.
The myth behind resume writing is that nobody can express your own qualifications and enthusiasm for a job better than you.